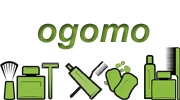 Glastonbury, January 13, 2012 --(
PR.com
)-- Ogomo.com, an online retailer of travel-sized toiletries and other travel related products is announcing their Round Trip Toiletry Delivery service. The service will allow travelers to place an order for the toiletries and other essentials they need for their trip. The items will then be delivered to the traveler's hotel along with a pre-paid return address label and additional packing materials so that the traveler can send any unused portions home after their trip.
In the environmentally conscious world we live in, it seems wasteful for a traveler to use a small amount of their toiletries just to discard the rest in an effort to ease their passage through airport security. Sending the items home for future use can be a much "greener" alternative.
After the TSA's restrictions on the amounts of liquid travelers can carry on-board, it is often times difficult to find the right products in travel-sized containers. Ogomo.com's selection of hundreds of travel-sized items makes it easier than ever for travelers to find what they want in the sizes they need. With Ogomo's round trip delivery service, travelers can pack lighter knowing that their toiletries will be waiting at the front desk when they arrive at their hotel, and can be sent home with ease.
For additional information, contact Scott DeLuzio or visit www.ogomo.com.
About Ogomo.com:
Ogomo.com is an independently owned and operated business located in central Connecticut. The company aims to offer customers an easy way to find all the individual sized items they need for travel, outdoor activities, or anything else life throws their way.
###