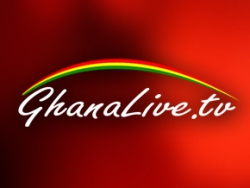 Milpitas, CA, January 21, 2012 --(
PR.com
)-- Skylite Communications announced today the launch of
Ghanalive.tv
, a service portal offering four live TV channels from Ghana. The channels can be accessed online as well as through set-top-box Roku.
"We are proud to be the first to stream live TV channels from Ghana to the rest of the world," said Idrees Munir, CEO and President of Skylite communications. "Skylite plans to launch the content on Android box, Samsung smart TV and smart phones later in the first quarter of 2012."
Live streaming of the channels GTV and TV3, sports, news and entertainment from Ghana connects viewers from around the globe. The on demand feature of the service will permit viewers to choose and watch from a wide selection of recorded programs.
The GhanaLive portal is integrated with Facebook and Youtube.
About Skylite
Skylite Communications is based in the San Francisco Bay Area and has been involved with video program distribution for the past seventeen years. Skylite has recently begun the innovative use of IPTV technologies for this purpose. Having a global presence, Skylite has established partnerships with key players in Ghana, Nigeria, Kenya and in Germany.
GhanaLive is trademark owned by Skylite Communications.
###