Spencer Institute Blog Adds New Certified Coaches Feature with Expert Advice on Life Coaching and Wellness Training
The Spencer Institute blog at http://spencerinstitute.com/ recently added a "certified coaches" feature. The enhanced blog provides insight on life coaching, wellness training and more.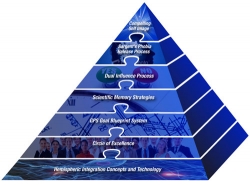 Rancho Santa Margarita, CA, March 01, 2012 --(
PR.com
)-- With the continued growth of the health and wellness industry, the Spencer Institute has created a new certified coaches feature on its blog at http://spencerinstitute.com/, offering expert advice and insight into topics including life coaching, nutrition, sports psychology, wellness training and much more.
The Spencer Institute provides a full spectrum of online, self-paced training in life coaching, wellness, stress management and other holistic wellness topics. Current blog topics include the benefits of meditation, scheduling your day to optimize your life, accumulating the wealth of health, the effects of toxic emotions on overall health, optimal fitness and well-being, failing in order to find success and more.
"There is a saying that 'when you know better, you do better,' and at the Spencer Institute, we believe that when you know better, you can also live better. By providing these insightful blogs from some amazing certified life coaches and wellness pros, we are giving more people the chance to expand their knowledge base, their health and their overall satisfaction and enjoyment in life," said John Spencer Ellis, CEO and president of the Spencer Institute.
In addition to its popular online certification programs, the Spencer Institute also offers a new Facebook group at https://www.facebook.com/groups/spencerinstitute/ with the latest topics in life coaching, health and wellness, online certifications, special offers and more.
All of the Spencer Institute online certification programs include practical training as well as blueprint models for business and coaching success. In addition to its blog, the Spencer Institute website also provides professional resources for life coaches, wellness coaches and others looking to expand their professional development.
"All of these programs can change your life and change the lives of everyone you work with, so we're pleased to enhance our blog to offer even more information and education," Spencer added.
About the Spencer Institute
Founded by Dr. John Spencer Ellis, an international leader in wellness coaching, personal development and fitness, The Spencer Institute offers life coaching, holistic education, nutrition coaching, sports psychology and wellness training certification programs delivered in online and distance learning formats that are designed to provide a step-by-step blueprint to success. The programs were developed to help people find the career of their dreams while helping others live better lives. For more information about the Spencer Institute or the new certified coaches blog feature, please visit
http://spencerinstitute.com/
###
Contact
John Spencer Ellis Fitness & Personal Development
John Spencer Ellis
949-589-9166
http://www.johnspencerellis.com

Contact