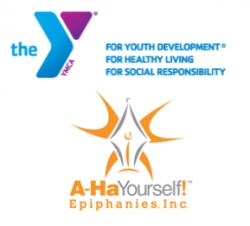 Gilford, NH, February 14, 2012 --(
PR.com
)-- Three out of five adults in New Hampshire are on Facebook, the 800-million-member social networking powerhouse where the average user spends 55 minutes per day. YouTube is the world's second most popular search engine. Google+ activity is now being used to create personalized search results. Twitter breaks news faster and more widely than any mainstream media outlet.
The options and opportunities for marketing and connectivity are evolving at light speed. Never before has it been so important to understand the power and economic impact of building and nurturing a strong, integrated online presence and social marketing strategy.
Determined to help mission-driven organizations, community leaders, entrepreneurs, and passionate professionals thrive in this ever-changing business climate, Gilford-based Epiphanies, Inc. is partnering with the YMCA of Greater Boston to present a three-hour workshop:
*Igniting Your Social Marketing Matrix*
How to Set Up, Optimize, and Unleash the Power of Social Media to Amplify Your Brand, Expand Your Audience, and Increase Your Profits
This fun, eye-opening, results-focused workshop takes place February 28th, 2012, from 10:00am to 1:00pm at the YMCA's Todaro Leadership Center in Mirror Lake, New Hampshire. To learn more and register, go to http://aha.to/IgniteYMCA.
Attendees will learn:
• The 3 essential attributes for any successful online brand presence
• The top social platforms for pumping up reach, SEO, and engagement
• 4 keys to building high-quality, targeted relationships in the social space
• How to rally allies and collaborators to spread your vision farther and wider
• 5 free tools for measuring social media performance
• Why some of the most important social brand-building tactics have nothing to do with your own online channels
• 7 quick and easy tips, tricks, and strategies for leveraging content, boosting visibility, and expanding your network, influence, and revenue-driving opportunities
"Social media marketing isn't just about using Facebook, Twitter, YouTube, LinkedIn, Google+, or whatever is being buzzed as the hot platform of the day," says Allen Voivod, co-owner of Epiphanies, Inc. "It's about creating energy, harnessing passion, and deepening relationships with the serendipitous power of amplifying channels and technologies."
"As part of the largest non-profit community service organization in America, we're excited to partner with Lani and Allen of Epiphanies to bring this kind of community-building information to businesses and organizations," says Kate Lemay, Senior Program Director with the YMCA of Greater Boston. "We're proud of the Todaro Leadership Center, and feel it's a fantastic, state-of the-art facility for a wide variety of life events, workshops and educational programs."
The cost of the workshop is $60. Space is limited, and light refreshments will be served. For more details and to register, go to http://aha.to/IgniteYMCA.
About Epiphanies, Inc.
Hailed as "visionary" and "two of the most creative thinkers in the industry" by the NH Division of Economic Development, Lani and Allen Voivod share powerful social marketing and success strategies through speaking, events, webinars, workshops, and their own online channels. Their company, Epiphanies, Inc., is in the business of engaging leaders, inspiring entrepreneurs, and redefining what's possible for bold brands, innovative businesses, and mission-driven organizations in this dynamic, relationship-driven world. To find out how they can help you boost visibility, community, competitive edge, memberships, and profits, connect with them in any or all of the ways that work for you, starting at http://www.EpiphaniesInc.com.
About the YMCA of Greater Boston
Founded in 1851 as America's first Y, the YMCA of Greater Boston has strengthened the Greater Boston community through a focus on youth development, healthy living and social responsibility. As the community's leading nonprofit, we are dedicated to nurturing the potential of every child and teen, improving our community's health and well-being and providing opportunities to give back and support our neighbors. Each year the YMCA enables more than 100,000 youth, adults, and seniors to be healthy, confident, connected and secure. For more information, visit http://www.ymcaboston.org.
About the Todaro Leadership Center
Built in 2006 and nestled in the woods next to Lake Winnipesaukee in beautiful Mirror Lake, New Hampshire, the Todaro Leadership Center is the YMCA of Greater Boston's newest and only winterized facility. It is used for many events throughout the year such as: Business and school leadership trainings, weddings, birthdays, retirement and holiday parties, dances, wedding and baby showers, classes and a variety of other functions. To find out more about this state of the art facility and to book your next event, visit www.BostonYCamps.org.
###