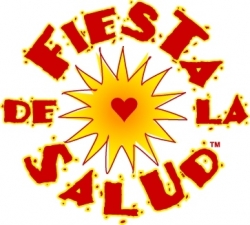 La Puente, CA, May 17, 2007 --(
PR.com
)-- "Fiesta de la Salud" ("Health Fair"), is a Bi-Lingual Health Care event that benefits the American Diabetes Association and brings valuable free health services to under-served communities through local grocery stores.
During the month of May, Big Saver Foods will help promote health and wellness in the communities they serve by participating in the upcoming "Fiesta de la Salud" health fairs.
This community outreach event will give away thousands of dollars worth of free medical services. The free medical services include glucose screenings, cholesterol screenings, bone density screenings, blood pressure screenings, children's immunizations, children's physicals, mammograms, pap tests and much more. The Fiesta de la Salud program also offers bilingual education, free product samples, music, speakers on health related topics and food and exercise demonstrations.
Fiesta De La Salud is from 10 am to 2pm at the following dates and locations for May:
May 19, 2007 – Big Saver Foods - 13925 E. Amar Road, La Puente, CA 91746
May 20, 2007 – Big Saver Foods - 9406 E. Washington Blvd., Pico Rivera, CA 90660
"Over 21 million Americans have diabetes and roughly one third of them do not know they have the disease. This is particularly important in the Latino & African American community where the incidence of diabetes is twice as high than in the general population. Consumers can come to these festivals and get free bilingual health care materials from us," says Linda Gledhill of the American Diabetes Association.
Consumers are made aware of the events via a large amount of print and electronic media. Paid radio spots and large amount of public service announcements and web based promotions bring awareness to the public. Fiesta de la Salud has been featured on Univision, Telemundo, NBC, CBS, KCAL and other television and radio stations. Print media like the Cupones Para La Salud, Hoy, Medico de Familia, and Vida Nueva publish the dates, times and locations of the events.
The creator of the promotion, Susan Bremer-Rossow of Integrated Marketing & Promotions, Inc. says, "Each month there will be thousands of dollars worth of free medical services and screenings. We hope to screen more than 10,000 people this year for diabetes and other diseases through the Fiesta de la Salud program. If any one who attends our health fairs is found to need additional medical services, we work hard to find those at little or no cost in their own community. In addition, the Fiesta de la Salud program will be providing free bilingual materials on a myriad of topics." Bremer-Rossow notes, "Our goal is to help educate families on how to live healthier lives."
The Fiesta de la Salud program for 2007 will include the following participating retailers: Superior Super Warehouse, Northgate Markets, Vallarta Supermarkets, El Tapatio Foods, Big Saver Foods, Cardenas Markets, Pro's Ranch Market, Top Valu/Valu Plus, and King Ranch Markets. Each retailer has a different month throughout the year. The events will take place on Saturdays and Sundays in the parking lots of selected stores.
For up to date listings of the Fiesta de la Salud events, please visit the website at www.fiestadelasalud.com. For more information on the promotion, please call Susan Bremer- Rossow, President of Integrated Marketing & Promotions, Inc. at 310-545-5627.
###