Collaborating with West Africa Trade Hub at Natural Products Expo West to Promote Baobab for Sound Economic Development and Social Justice in Africa
West Africa Trade Hub and Atacora Essential are collaborating at Natural Products Expo West to advance Baobab Fruit in the US market. Baobab has many health benefits for consumers, and its revaluation can help advance sustainable community development in Africa.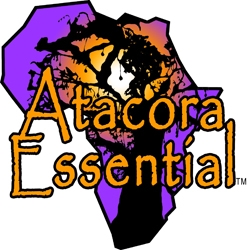 Olympia, WA, March 03, 2012 --(
PR.com
)-- Natural Products Expo West, the world's largest natural products trade show, will take place in Anaheim, CA from March 9-11, 2012. It is a massive convergence of businesses dedicated to healthy living and ethical consumerism. It so happens that West African countries boast a wealth of natural products that fit perfectly in these categories and have the potential to boost poor countries' economies by gaining entry into global markets.
West Africa Trade Hub is an organization funded by USAID to promote African producers to export their products to primarily the US market. They provide support for product design, packaging, navigating the regulatory environment, shipping and finance to help companies be export-ready, as well as helping to create market niche and connect producers with buyers. Their efforts to date have been largely focused on the shea butter and cashew industries in West African countries. These commodities are well known in the global marketplace, and their promotion helps to create jobs and promote socio-economic justice in the region.
There is a lesser known natural product from West Africa that has tremendous potential to improve nutrition and empower communities: Baobab. Known as the "Tree of Life" in Africa for its myriad uses, Baobabs are the dominant feature of the semi-arid savannah landscape. Chief among the amazing products derived from the Baobab is its powdered fruit pulp. This vitamin-rich, antioxidant superfruit is also a good source of soluble and insoluble fiber, providing both roughage and prebiotic pectin for digestive health. The utility of this delicious fruit has been known for millennia in African tradition, but is just now being introduced to American consumers as a healthy ingredient for smoothies, cereal bars and other value-add preparations. It is especially indicated to be combined with probiotic yogurt or kefir for a symbiotic digestive effect.
Recently, Atacora Essential Inc., a Baobab producer based in Benin and Olympia, WA began collaborating with the Trade Hub to help advance Baobab's recognition and appreciation in the US market. David Goldman, founder and President of Atacora Essential, came to know Baobab's potential value 20 years ago when he served in the Peace Corps in Benin:
"Baobab has always been an undervalued resource. It is a natural, wild harvest product that is utterly sustainable and abundant, yet has never brought much economic advancement to producers due to weak local markets, poor infrastructure and lack of recognition elsewhere. I see no good reason why producer communities should still be locked in poverty and inequality given such resources and a great willingness to work for a better future. If through collaboration with Trade Hub we can open markets, create employment and revalue this resource, Atacora Essential could lead the charge for sustainable community development in Baobab producing regions."
Atacora Essential
will be exhibiting at Expo West (Booth 1595), and Leslie Shages, Market Linkages Manager for West Africa Trade Hub will be in attendance helping to promote Baobab in the natural food industry. Leslie has long been a fan of Baobab:
"Baobab has huge market potential. With a nutritional profile that competes favorably with acai, goji, and the other leading superfoods, the only reason it's not as prevalent in the market is because equipment needed to extract the fruit was only recently developed. However, now that companies like Atacora Essential have built significant production capacity, it's ready to become America's hot new superfood. It's smooth citrusy flavor combined with an amazing array of health benefits including antioxidant-levels as high as acai, and a whole days worth of fiber in 50 grams, makes it the perfect ingredient for innovative growing brands in the functional foods industry."
This inter-organizational collaboration could have a tremendous effect on producer regions and deliver a highly nutritious product to health conscious, ethical consumers.
###
Contact
Atacora Essential, Inc.
David Goldman
360-918-8193
www.atacoraessential.com

Contact
Multimedia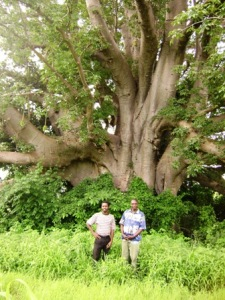 Majestic Baobab trees dominate the savannah landscape. Known as the Tree of Life, it is a plant of unsurpassed utility. Baobab offers health, wellness and economic development in poor rural areas of West Africa.