Unique Influence's Study Reveals How Search Marketing Tools Can Dramatically Improve Google Rankings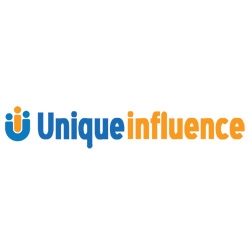 Austin, TX, March 09, 2012 --(
PR.com
)-- Ryan Pitylak, 13 year veteran of the digital marketing field and CEO of Unique Influence, a full service search marketing and digital PR agency, released an in-depth study on using online tools for link prospecting and relationship management.
The study was the first of its kind to describe the use of these tools and was welcomed by Buzzstream and Citation Labs, the companies responsible for the web-based tools that were the basis of the study. Paul May, cofounder of Buzzstream, says, "I've known Ryan for a long time, and I've heard great things about his company's work from our customers, so when he offered to explain how BuzzStream and Citation Labs underpin his processes for link prospecting and relationship management, I jumped at it." Pitylak's study addresses how Buzzstream and Citation Labs can be used to earn high quality links, which lead to increased search engine visibility for websites.
The case study shows how to integrate Buzzstream and Citation Labs into the workflow processes of building high quality link profiles for websites. Pitylak states that, "The two key challenges to building high quality links are finding acceptable websites and building relationships with the website owners." Unique Influence overcomes these challenges by using the Buzzstream and Citation Labs tools in its rigorous workflow process.
The study also offers unique insight into some of the newest features of Buzzstream and Citation Labs, which give digital marketers an advantage in segmenting, filtering, and managing new web contacts. As a part of the study, Pitylak discusses how Unique Influence uses these features to increase the search engine visibility of its clients.
Using Citation Labs to process complex Google search queries, Unique Influence is able to find highly relevant link prospects for each of its clients. Once exported from Citation Labs, these prospects are imported into Buzzstream and filtered to meet both the qualitative and quantitative standards that Unique Influence has for its clients' prospective link partners. This workflow process has proven its ability to consistently improve Google search rankings.
About Unique Influence --
Unique Influence is a full-service search marketing and digital PR agency
based in Austin, Texas that provides comprehensive digital marketing strategy services and organic search, paid search, and mobile marketing management services. The agency has unique influence on the online reputation of the web's best companies.
###
Contact
Unique Influence, Inc.
Ryan Pitylak
512-887-2190
uniqueinfluence.com

Contact