Celebrity Personal Trainers Give Back to Help New Personal Trainers on the Rise Reach Celebrity Status
Renowned Fitness Experts Create Program for Personal Trainers to Make Celebrity Presence. New programs help personal trainers gain credibility and acclaim by thinking globally and acting locally.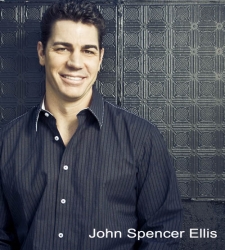 Rancho Santa Margarita, CA, March 16, 2012 --(
PR.com
)-- John Spencer Ellis and Kelli Calabrese, two well-known health and fitness experts, have partnered to create an online training program, Celebrity Personal Trainer in 30 Days, which gives personal trainers a step-by-step blueprint to become better known through niche marketing, public relations, Youtube, blogging, social networking, image upgrades and becoming a standout personal trainer.


The program was created to help certified personal trainers increase their client base by gaining more acclaim starting in their immediate area and then growing that acclaim on a local, regional, national, and even global level.


"I've learned so much (and made many mistakes) on my path to becoming a celebrity personal trainer. Now I would like to share what I've learned with other trainers," says John Spencer Ellis, co-creator of the program. "It is my wish that personal trainers take advantage of this unique program to move their way up to celebrity status and spread the importance of health and wellness far and wide."


Celebrity Personal Trainer in 30 Days features four audio lessons, celebrity checklists, many bonuses, a dozen forms to help structure and organize a fitness business. The entire Celebrity Personal Trainer in 30 Days Program is priced at just $4.95 and available at
http://www.celebritypersonaltrainerin30days.com
.

About John Spencer Ellis Enterprises: John Spencer Ellis Enterprises is a solutions provider for fitness and coaching professionals around the world, providing education, turn-key business programs, coaching and resources for new and advanced fitness and coaching professionals. For more information about John Spencer Ellis Enterprises, visit http://www.johnspencerellis.com
About Kelli Calabrese: Calabrese is a 22-year fitness industry leader, TV personality and co-author of several books. She has owned and operated a chain of fitness centers and managed corporate centers for clients such as Calvin Klein, BASF and Beneficial Insurance. Her articles have appeared in thousands of publications including Wed MD, Alt MD, Weight Watchers, etc.
Contact
John Spencer Ellis Fitness & Personal Development
John Spencer Ellis
949-589-9166
http://www.johnspencerellis.com

Contact