Medimix International and Sanofi Pasteur to Present Results of Social Media Monitoring Study PMRG ANC - Orlando, March 27th, 2012
Medimix International and Sanofi Pasteur will present at the PMRG ANC results of an innovative social media study which used a powerful new tracking platform to monitor social media conversations around the globe. Scouring sites representative of English, Spanish, French, Portuguese, German and Chinese (or 80% of the languages used by online populations), the flagged mentions were analyzed by both machine and human to correctly categorize content, overall sentiment, and identify influencers.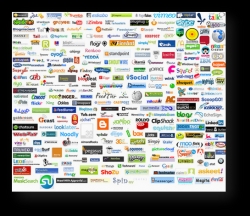 Miami, FL, March 23, 2012 --(
PR.com
)-- Medimix International announced today that CEO Henry Gazay and Sanofi Pasteur Head of Global Market Research, Bruno Rigole, will present the results of an innovative social media monitoring study which was conducted over the last two quarters for Sanofi Pasteur Vaccines at the PMRG Annual National Convention (Orlando, March 25-27th).
The presentation, entitled "Using Social Media to Spark Your Market Research Engine" fits this year's ANC theme of "Rev Up Your Innovation Engine," with its pronounced goal to introduce and illustrate the most impactful new trends and technologies in the pharma marketplace.
Although the use of social media in marketing research is hardly a new topic, its actual adoption by pharma has been extremely slow. Some companies have waded into the waters with educational programs that attempt to address patient concerns and provide online answers to the most pressing questions. But few have any kind of ongoing listening program to identify concerns, capture positive or negative comments, and recognize the underlying cultural differences that might help them better target their marketing messages.
Over the last few years, Medimix has conducted numerous studies with medical professionals around the world and shared what has been learned about physicians' use of the internet and their involvement in social media communities. However, with this project, Sanofi Pasteur has turned the focus onto the ultimate end-users: the patients, parents, and interested public-at-large.
Using Medimix's own ScanbuzzTM, a powerful new platform for monitoring social media, Sanofi Pasteur has been able to monitor forums, blogs, mainstream media, publicly available Facebook discussions, groups and pages around the globe. Scouring sites representative of English, Spanish, French, Portuguese, German and Chinese (or 80% of the languages used by online populations), they tracked over 100 million mentions – finding more than 8,000 mentions a dayrelated to vaccination.
"The sheer volume of online comments can seem extremely daunting, but the end objective of this study was to better understand underlying crowd sentiment and see how we might incorporate the lessons learned into more effective marketing strategies," commented Henry Gazay, CEO of Medimix International. "In the end, it was a marriage of machine and human analysis that provided the most accurate view and a road map for future programs."
About Sanofi Pasteur
Sanofi Pasteur, the vaccines division of Sanofi, is the largest company in the world devoted entirely to human vaccines. Sanofi Pasteur offers the broadest range of vaccines in the world, providing protection against 20 bacterial and viral diseases.
Sanofi Pasteur distributes more than 1 billion doses of vaccine each year, making it possible to vaccinate more than 500 million people across the globe.
About Medimix International
Medimix International provides e-merging insights for tomorrow's global healthcare. Medimix's proprietary panel provides direct access to more than 970,000+ physicians and healthcare professionals from around the world, making it one of the largest panels in the industry.
Medimix has various offices across the globe, including Miami, FL and Florham Park, NJ (USA); Mexico City, London (UK), Sao Paolo (Brazil); Hong Kong, Beijing, and Shanghai (China).
Medimix has invested heavily in applying research services in the fast growing on-line arena and for the social web. Medimix recently introduced: Scanbuzz TM, a social media monitoring platform for life sciences industries, currently tracking top 200 pharmaceutical products and 100 corporate brands in a variety of therapeutic areas. Clients may monitor their own choice of brands, disease or conditions, or any concept they are interested.
Medimix has also partnered with VoxMed TM a worldwide online community for the medical profession where physicians and healthcare professionals may discuss clinical symptoms, treatments, and prevention.
Medimix specializes in global research. Learn more at
www.medimix.net
.
Contact
Medimix International
Kathryn McAdam
305-573-5233
www.medimix.net

Contact