Rentricity Awarded NYSERDA Funding to Develop Wastewater Energy Recovery Designs for NYCDEP Facilities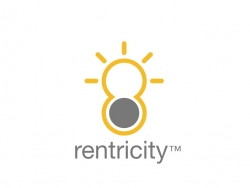 New York, NY, April 10, 2012 --(
PR.com
)-- Rentricity Inc., the New York City-based renewable energy company, has received funding from the New York State Energy Research and Development Authority (NYSERDA) to develop energy recovery product designs for wastewater treatment plants.
Rentricity will be working with the New York City Department of Environmental Protection (NYCDEP), using the City's Wards Island, Coney Island, and Owls Head wastewater treatment plants to facilitate the designs.
The project, beginning in March and slated to run through December 2012, will include an assessment of the mechanical, electrical, and process control needs for Rentricity's PowerGate™ and PowerWeir™ energy recovery configurations that would generate renewable energy in wastewater conduits. This project builds on an earlier NYSERDA award Rentricity received in 2010 that reviewed the structural components and energy availability at six New York City wastewater plants.
Rentricity Co-Founder and President, Frank Zammataro, said, "We are proud to contribute to New York City's exploration of new renewable energy sources. As technology evolves and market conditions change we believe opportunities to harness the potential energy in the wastewater system will only grow."
"Rentricity's promising technology is designed to create power from the water already flowing through pipes – a truly innovative concept that would help reduce power consumption in New York City," said Francis J. Murray Jr., President and CEO of NYSERDA. "This promising project shows how public and private partnerships can build this high-tech industry."
"Rentricity's successes are exactly the kinds we hoped to foster when we partnered with NYSERDA to form the New York City Accelerator for a Clean & Renewable Economy, and with the city and Trinity Real Estate to launch the NYU-Poly Varick Street Incubator," said Jerry M. Hultin, President of Polytechnic Institute of New York University (NYU-Poly). "Moving from Wall Street to the entrepreneurial world, Frank Zammataro illustrates the power of New York City's intellectual capital to help build the sustainable energy sector. Working in our incubator, Rentricity inspired our students to test their ideas in the marketplace and wound up hiring them as full-time employees – a key element in NYU-Poly's commitment to i-squared-e: invention, innovation and entrepreneurship."
The three treatment plants, currently with daily production totals up to 405 million gallons of wastewater flow per day, have the potential to produce electricity 24 hours a day. This represents a promising future for in-conduit hydrokinetic energy recovery.
About Rentricity Inc.
Rentricity Inc. is the nation's leader in producing smart, hydrokinetic renewable energy applications for municipal and industrial water systems. The company is based in New York City with an office at the NYU-Poly Varick Street Incubator, which is supported by the New York City Accelerator for a Clean & Renewable Economy (NYC ACRE). (www.rentricity.com)
About New York City Department of Environmental Protection (DEP)
DEP manages the city's water supply, providing more than one billion gallons of water each day to more than nine million residents, including eight million in New York City. The water is delivered from a watershed that extends more than 125 miles from the city, comprising 19 reservoirs and three controlled lakes. Approximately 7,000 miles of water mains, tunnels and aqueducts bring water to homes and businesses throughout the five boroughs, and 7,400 miles of sewer lines and 95 pump stations take wastewater to 14 in-city treatment plants. DEP employs nearly 6,000 employees, including almost 1,000 in the upstate watershed. DEP has a robust capital program with a planned $13.2 billion in investments over the next 10 years that creates up to 3,000 construction-related jobs per year. For more information, like us on Facebook at www.facebook.com/nycwater, or follow us on Twitter at www.twitter.com/nycwater.
About NYSERDA
NYSERDA, a public benefit corporation, offers objective information and analysis, innovative programs, technical expertise and funding to help New Yorkers increase energy efficiency, save money, use renewable energy, and reduce their reliance on fossil fuels. NYSERDA professionals work to protect our environment and create clean-energy jobs. NYSERDA has been developing partnerships to advance innovative energy solutions in New York since 1975.
About NYC ACRE
The New York City Accelerator for a Clean and Renewable Economy (NYC ACRE) helps clean technology and renewable energy companies in New York City grow, advancing the city as a role model for environmental sustainability and smart growth. NYC ACRE is seeded by a four year, $1.5 million grant from the New York State Energy and Research Development Authority (NYSERDA) to NYU-Poly. Aimed at assisting entrepreneurs and innovative, scalable start-ups who are providing solutions to climate and energy issues, the initiative is focused on growing the cleantech/renewable energy sector and creating technology jobs in New York City. For more information, visit http://www.nycacre.com.
Contact
Rentricity Inc.
Frank Zammataro
732-319-4501
www.rentricity.com

Contact