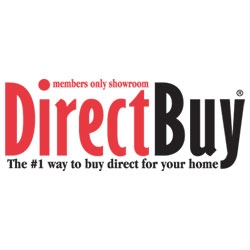 Shreveport, LA, June 05, 2007 --(
PR.com
)-- DirectBuy, the leading members-only showroom and home design center that offers merchandise at manufacturer-direct prices, announced the opening of a full-service design showroom in Shreveport, Louisiana. DirectBuy of Shreveport is located at 2940 Bert Kouns Industrial Loop, and will offer Southern Hills and Shreveport residents thousands of items, including kitchen cabinets, home furnishings and major appliances from more than 700 top manufacturers and their authorized suppliers.
"DirectBuy is proud to give homeowners in the Shreveport area the opportunity to purchase virtually everything for in and around the home with no traditional retail markup," said Bart Fesperman, vice president of sales and marketing for DirectBuy. "DirectBuy has offered its members unmatched savings, selection and service across North America for the past 35 years, and we are excited to bring that tradition to Shreveport."
DirectBuy is a membership-based company that allows consumers the opportunity to purchase brand-name merchandise for their home and family at manufacturer-direct prices. By providing brand-name items direct from the manufacturer and their authorized suppliers, DirectBuy dramatically increases the purchasing power of its members, enabling them to enjoy the home of their dreams. The Shreveport location is owned and operated by local entrepreneurs Rand Falbaum, and Marty and Tiffany Kent.
To assist with home renovation, DirectBuy of Shreveport members will also have access to licensed interior designers, as well as product specialists who are specially trained in one of five areas of merchandise: Home Furnishing, Home Improvement, Flooring, Accessories, Entertainment / Outdoor.
"We are excited to provide families from the Shreveport area this unique opportunity to save on the top brands in home design," said Marty Kent, owner of DirectBuy of Shreveport. "Our members will enjoy personalized service from product specialists as they navigate through our extensive selection of merchandise to help remodel or decorate their home inside and out."
Consumers who are interested in joining DirectBuy of Shreveport are encouraged to attend an exclusive Open House event, which is designed to educate families about DirectBuy's unique business model. The Open House also helps consumers better understand how DirectBuy members avoid traditional retail markup when purchasing brand-name merchandise.
About DirectBuy
For more than 35 years,
DirectBuy
has been showing thousands of consumers unparalleled ways to save as they shop for virtually everything for their homes - from furniture, carpet, tile, hardwood flooring, and custom window treatments, to bath and
kitchen cabinets
, fixtures, appliances and much, much more.
DirectBuy enables members to purchase most every product offering from more than 700 manufacturers at over 130 showrooms across North America. To request a "Free Insider's Guide to Buying Direct" and a Visitor's Pass to learn more about the superior value and benefits of a DirectBuy membership, call 318-212-0423 or visit
www.directbuy.com
or
www.directbuycares.com
.
###