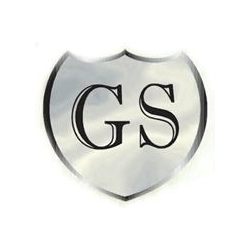 Canyon Lake, CA, June 02, 2007 --(
PR.com
)-- The Granite Shield Company was started over 5 years ago by Craig Phillips out of Lake Elsinore, California. In that short time, the company has grown to include over 56 nationwide officially certified applicators and 25 granite fabricators. This figure continues to grow steadily.
As the only company who can offer the beauty of natural true granite complete with a lifetime warranty against stains or discoloring with no limitations and is maintenance free. Granite Shield and the trademarked sealing process are now taking their company to the next level. Granite Shield Countertop showrooms are now open in Lake Elsinore, California, Hemet, California, and Marana, Arizona, near Tucson. Several more showrooms are in the construction process, including Temecula, California, and Reno, Nevada, opening June 2007.
The showrooms will feature both prefabricated and custom granite sales and installation as well as full scale kitchen and bath design centers including modular and custom cabinetry, faucets, spa bathtubs, fixtures, flooring, and appliances. The showroom design centers will focus on offering a clean, comfortable atmosphere where the customer can get a professional opinion on the many questions they have when considering ideas for a new or remodeled kitchen or bathroom. The showroom will also provide a source of selection and opinion whereby contractors or home builders can send their clients. Like all the other Granite Shield Countertop retail showrooms the Granite Shield Countertops of Reno showroom includes a waiting area with a black leather sofa and love seat plus a play area for children that both include a 32 inch flat screen TV with DirectTV.
In addition to the design centers, all Granite Shield Countertops locations will still be offering their professional stone and tile sealing services to the retail and contractor market. The difference between Granite Shield and traditional market sealers lies in the process, the chemicals, and how they are applied. The exclusive "catalyzing polymer" chemical change provides for a permanent bond to your sealed surface and offers you a complete, transferable lifetime warranty for the life of the coated area. One of the better aspects of the Granite Shield seal is that you do not have to re-seal every 6-12 months which is the case with most of your standard sealers. A Granite Shield seal is a one-time only application. The warranty also includes stain removal as well as re-seal if necessary. Over the last 5 years with all of Granite Shield customers there has only been less than a 1% failure rate.
Each Granite Shield Countertop store is individually owned and co-operated with corporate headquarters but all maintain the same philosophy: Customer service at it's finest. Reno co owners Troy and Becky Valenzuela are very excited to be taking on this tremendous challenge. They have owned the Nevada territory for two years now marketing only Granite Shield's ultimate sealing applications and have had nothing but great response from customers as well as the industry as a whole. Both Troy and Becky grew up in the Northern Nevada area and have always aspired to have their own company in this region. It has been such a pleasure for them seeing new faces and meeting many new people who have had a hand in helping them develop their new company. Troy has an extensive background in customer service, crisis management, and problem mitigation so he deals mainly with the business and administrative aspects of the daily operations. Troy has been with the Northern Nevada fire department for several years and currently is a fire captain. While Becky's history in accounting and inventory gives her the tools she needs to maintain the more fiscally natured side of owning and operating a business.
In addition to the Northern Nevada area, Troy and Becky have Granite Shield territories in Sacramento and Southern Nevada which are both very busy and growing areas.
"When I first started out doing the research on this company, I was very attracted to the common sense, keep it in the family corporate approach", Troy recalls several years ago. "Most companies are very reluctant to offer any kind of lifetime warranty, much less one that includes service as well as product. This certainly caught my attention. In my initial discussions with Craig Phillips, CEO, he actually offered to come to my house and demo the product for me with no obligation. Now that's confidence." Anytime you combine great customer service with a good product and good people, you are sure to come out ahead.
Still today, with the ever changing uses and fabrication of natural stone surfaces, obtaining the best protection means never stopping the research and development process. The Granite Shield chemical wizards are constantly fine tuning their processes and chemicals so that they can offer nothing but the best to the homeowner. Many people have gone to great lengths to choose exactly what type of surface and which color they want to get that "dream home" look. This concern has frightened many people and actually caused them to not seal and protect their particular surface. In the long run, this has ended up causing them tremendous headache and possibly costly refinishing and repair. With the exception of stone enhancer/darkener, Granite Shield is one of the only sealing companies on the market who guarantees not to change the color or appearance of your precious and fragile surface. You will see your polished granite take on a vibrant new look with more life, color, smoother and shinier than you noticed before. But at the same time, your honed or matte finishes will not change; only be easier to maintain for years to come.
Troy and Becky Valenzuela and Granite Shield Countertops are happy to invite any and all to stop by and take a look at their newest showroom opening in June 2007 in south Reno on Steamboat Parkway in The Home Depot parking lot next door to RC Willey. You are sure to find a comfortable atmosphere and welcoming staff willing to answer any of your tough questions to the best of their ability and provide you with technical expertise whether you are building, remodeling, or just needing some surfaces refinished, cleaned, or sealed. At Granite Shield Countertops you'll receive better quality, better value, better service. Bring Granite Shield Countertops your quote from Home Depot, Lowes or Costco and Granite Shield Countertops will beat their price guaranteed.
For more information regarding Granite Shield, sealing services, employment, business opportunities or investment opportunities to open your own Granite Shield Countertop showroom email Granite Shield attention Debbie Burton Phillips Vice President at Info@GraniteShield.net or visit their website at www.GraniteShield.net or www.GraniteShieldCountertops.com Toll Free 877-477-3254.
###