Digital Menu Me Partners with Cloudtise to Expand Its Offerings in Digital Advertising
Cloudtise has partnered with Digital Menu Me to create the next generation of digital advertising display systems. Cloud advertising is gaining traction and Cloudtise is the most advance advertising Cloud-based system out there.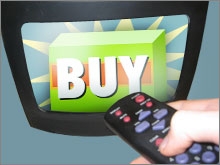 San Francisco, CA, May 15, 2012 --(
PR.com
)-- Digtial Menu Me has just partnered with Cloudtise an advertising platform which creates new streams of revenue where other advertisers have never dared to before. Cloudtise is partnering with Digital Menu Me to allow for cross-platform sale opportunities.
Cloudtise, a San Francisco company, is a leader in the latest trend in online marketing.
Cloud advertising
is designed to help businesses integrate real-time data into their advertising. With cloud advertising, merchants can instantly update their ads to include any changes in regard to their product, such as product availability, sales, or changes in store hours or employee availability. They can also link to their social media accounts.
Cloudtise has partnered with Digital Menu Me to create the next generation of advertising display systems. Digital Menu Me, also of San Francisco, is a producer of cloud based digital menu boards. It is revolutionizing the industry with its new
digital menu
board system technology. Digital Menu Me allows for central management of all boards, thus increasing rollout speed and causing fewer support issues. Other boards rely on back-office servers or media players that attach to the internet.
With the partnership between Digital Menu Me and Cloudtise, the digital menu boards can automatically pull in advertising updates, from the cloud or updates for a menu in the POS system whenever the merchant's advertising is updated. This eliminates the hassle of reprogramming the menu boards and ensures that uphold their professional image at all times. Using the Samsung.com Smart TV platform, the system is also affordable to the average merchant, at a price point of just $2,000 all in. Features such as video's, images, Facebook and Twitter feeds are packed in and fully customizable.
The system also offers advanced motion detection and action response systems which allow users to step in front of the display and perform an action. Customers will be able interact with the customer advertising display units. When customers perform certain gestures, such as taking pictures or giving "I was here" messages, the owners can interact with the display units. They can change screens whenever they wish just by performing a hand gesture action aimed at the Smart TV. There are endless motions one can make and perform with this new technology and merchants will be free to customize them according to the needs of their business.
Cloudtise and Digital Menu Me are a great match and both can benefit from the relationship. Cloudtise brings a network of advertising customers, while Digital Menu Me brings in restaurant customers from its last partnership with Revel Systems INC (http://revelsystems.com) a iPad POS company in San Francisco growing leaps and bounds. Thanks to Revel Digital Menu Me has doubled its client base overnight. Cloudtise customers now have access to additional advertising options and merchants can gain revenue from the Cloudtise advertising system.
The technology offered by both companies allows merchants to optimize both their advertising and their customer experience, while keeping maintenance simple and affordable. This partnership will bring great things to both organizations and their customers.
Contact
Digtial Menu Me
Mark Mer
(415) 728-0595
digtialmenume.com

Contact