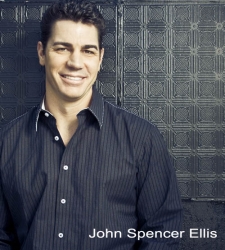 Rancho Santa Margarita, CA, July 11, 2012 --(
PR.com
)-- A fitness certification is a great start for breaking into the industry, but it's just the first step. Fitness marketing is an essential next step for success. A brand-new 28-day fitness marketing blueprint, available now for just $1, offers proven fitness marketing strategies that work in today's economy. The fitness marketing program is available at http://www.fitnessmarketing.info/.
Fitness Fortunes, the step-by-step fitness marketing blueprint, teaches fitness pros how to get more high-paying clients immediately, how to earn more money in one-third less time, how to make 27 percent more online, how to dominate social media for free and how to get up to eight new referrals per week using the latest fitness marketing tools and tactics.
"I went from making $25 an hour to being a global brand in the fitness industry by using the exact same fitness marketing strategies, tactics and models that you receive with this program," said John Spencer Ellis, creator of Fitness Fortunes and founder of John Spencer Ellis Enterprises, a fitness and personal development solutions company. "When I began to learn about these progressive and effective fitness marketing strategies and solutions, my whole world changed. I started working less, making more money and growing my business. It was all possible due to learning the best possible fitness marketing techniques, and that's what this program offers you."
The only fitness marketing program that offers coaching and personal business assistance from Ellis, Fitness Fortunes includes access to his complete suite of business and marketing training videos, coaching tele-classes and the Fitness Fortunes Forum. The program teaches business systems, marketing strategies, personal branding, social media, video marketing, TV and radio training, sales techniques and more.
"If you want to learn the exact techniques and fitness marketing models I use every day, you can cut your learning curve by 90 percent by investing just $1," Ellis added. "You will learn all my fitness marketing secrets, the tips of the trade and more in this unique fitness marketing program. In just one month, you will learn how to grow your business, clients and your success in the industry."
About John Spencer Ellis Enterprises
John Spencer Ellis Enterprises is a solutions provider for fitness and coaching professionals around the world, providing education, turn-key business programs, coaching and resources for new and advanced fitness and coaching professionals. For more information about John Spencer Ellis Enterprises or the fitness marketing program, please visit
http://www.fitnessmarketing.info/