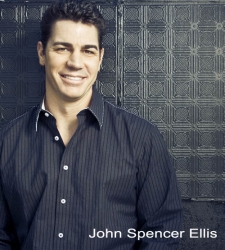 Rancho Santa Margarita, CA, July 09, 2012 --(
PR.com
)-- While personal training and fitness jobs are one of the fastest growing career paths in the United States, a lot of trainers and coaches work for about $15 an hour, struggling to make ends meet. A new website, available at http://www.fitnessbusinessschool.com/, offers the latest information on successful fitness business models, systems and coaches for fitness pros at all levels. The Fitness Fortunes online program is dedicated to top-notch fitness business coaching and models that focus on fitness marketing, social media and business training.
"Imagine no more struggling to get clients for your fitness business, no more struggling to make a living in your fitness business and no more fitness business stress, all thanks to some fast, effective and simple fitness business and marketing methods," said John Spencer Ellis, creator of Fitness Fortunes and founder of John Spencer Ellis Enterprises, a fitness and personal development solutions company. "Fitness pros, coaches and personal trainers interested in becoming a fitness industry leader or running a successful fitness business can benefit from some powerful secrets, tips and tools, all designed to boost success in the fitness business and industry."
In addition, the http://www.fitnessbusinessschool.com/ website also offers details on the following effective fitness business models, systems and coaching:
The Fitness Business Ninja: Offering complete online fitness business management skills and training, the program is designed for personal trainers, gyms, martial arts schools and boot camps to handle all of the customer service and client tasks.
Nutrition Business Blueprint: Another fitness business model, this blueprint program is a turnkey, home-based online nutrition business that provides ongoing passive income.
FitNews.TV: A total fitness marketing solution, FitNews.TV offers more leads, more connections, more income and more free time through social media integration.
Details on fitness business education, online training, certifications in mixed martial arts coaching, triathlon training, boot camp training, and much more.
About John Spencer Ellis Enterprises
John Spencer Ellis Enterprises is a solutions provider for fitness and coaching professionals around the world, providing education, turn-key business programs, coaching and resources for new and advanced fitness and coaching professionals. For more information about John Spencer Ellis Enterprises or becoming a fitness business models, systems and coaching, please visit
http://www.fitnessbusinessschool.com/