Microsoft RMS Point of Sale Integrated to Agway and Southern States Distribution
Microsoft's Retail Management System (RMS) point of sale is the leader in Farm POS, Hardware POS, Rental POS and Service POS. Microsoft's RMS was integrated with Agway and Southern States Distribution electronic catalog, ordering and receiving. Microsoft's RMS is the best known retail and service POS in the world with more features and benefits than proprietary systems. Agway and Southern States are leaders in distributing quality lawn, garden, pet products, farm and equine supplies.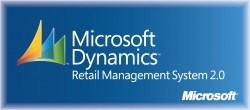 Glastonbury, CT, May 23, 2012 --(
PR.com
)-- Microsoft RMS POS for Agway dealers eliminates the costly monthly fees and equipment requirements of other systems. Microsoft RMS lowers the costs by using standard computers running on Microsoft Windows software, reusing existing printers, scanners and other equipment. The Agway integration is able to connect directly to Agway for electronic purchase orders, item maintenance, invoices and much more. With data conversion services to move items, customers and vendors from any old system into Microsoft RMS, System Solutions provides an easier, more efficient solution.
Agway private labels quality products and offers them at competitive pricing, giving customers a product they can trust and rely on year after year. Southern States is one of the nation's largest farmer owned cooperatives and has led research efforts to make the business of farming pay better. The technology revolution has changed the way our world thinks and acts. Agway and Southern States retailers understand that this change has also affected the way their customers do business.
Microsoft is the leader in PC, Server, and Business Software worldwide. Microsoft's RMS POS system is sold worldwide and installed at over 60,000 locations. Single and multi-store hardware, building material, rental and service stores can purchase Microsoft retail POS technology backed by an ecosystem of Microsoft trained retail professionals in every state. "With proprietary point of sale systems, retailers really have limited or no choices when it comes to available features or support options. These companies just don't have the depth of retail knowledge, money and resources of Microsoft and it's ecosystem of retail partners," says Dave Durrenberger of
System Solutions
.
For more information on the integration, visit
Microsoft RMS Point of Sale for Agway and Southern States Dealers
or call 888-816-8002.
Contact
System Solutions LLC
Dave Durrenberger
860-781-7136
http://www.syssolutionsllc.com

Contact