The StoneHill Group Offers MERS® System Members Assistance with Monthly Reconciliations and Annual Reporting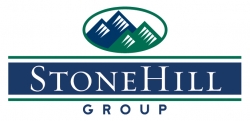 Atlanta, GA, June 14, 2012 --(
PR.com
)--
The StoneHill Group
, a national provider of pre- and post-closing
quality control audits
, fulfillment, due diligence, and collateral audits to
mortgage
bankers, banks, credit unions, and the financial services industry, today announced a service to help
MERS
® System members comply with their annual reporting and monthly reconciliation requirements.
The MERS® System is a national electronic database that tracks changes in mortgage servicing and beneficial ownership interests in residential and commercial mortgage loans.
"If you are a servicer or sub-servicer who needs assistance in complying with Rule 7 of the MERS® System Rules of Membership, we have several cost-effective and low maintenance solutions for processing and quality assurance management to help you," said David Green, President of The StoneHill Group.
The StoneHill Group offers the following services to MERS® System members:
- Monthly data reconciliation with the MERS® System
- Document forensics
- Quality assurance plan review and professional services
The StoneHill Group maintains strict quality control standards while supporting MERS® System Members and ensures data integrity by being compliant to
SSAE 16
audit rules.
About The StoneHill Group
The StoneHill Group is a privately held corporation and was founded in 1996 by David Green, who serves as president, The StoneHill Group is a national provider of outsource services and solutions to the mortgage industry. Solutions include: quality control plans; due diligence; fulfillment (underwriting, closing, investor delivery [whole loan or bulk trades], insuring, final document retrieval, and MERS® quality assurance reviews); and, collateral audits. For more information on The StoneHill Group, please visit www.stonehillgroup.com or call 1.877.399.1936.
Press Contacts
Peter Fugaro
Media Relations
Prymak LLC (for The StoneHill Group)
336-402-0330
pfugaro@prymak.com
Contact
The StoneHill Group
Peter Fugaro
336-402-0330
www.stonehillgroup.com

Contact