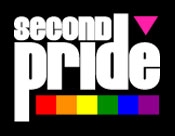 San Francisco, CA, June 15, 2007 --(
PR.com
)-- The premiere online LGBT festival, Second Pride, is about to open its virtual gates for the fourth consecutive year offering a week long celebration of love, diversity & unity.
The festival grounds, now comprised of 6 simulators (sims), will feature a variety of attractions throughout the week. The venue will include live musical and theatre acts in the amphitheatre and Unity Square, a museum highlighting the contributions of notable gay and lesbian people throughout history, an amazing dance pavilion featuring live DJs, virtual shopping, information booths, art exhibits, amusement park rides, and much more. Central to this year's event will be a memorial quilt display created by members of the Second Life community to honor those who have passed from AIDS.
In addition to being a celebration of and for the LGBT community, Second Pride is also a significant philanthropic enterprise. Proceeds from this year's fundraising activities will be donated to the Nyaka School for Children Orphaned Due to AIDS in Uganda. Donations are being made through Global Giving - a charitable organization that provides support to humanitarian efforts all over the world.
Undoubtedly one of the largest events of its kind, Second Pride 2007 will be held in the online virtual reality world of Second Life from June 24 through June 30, 2007. Attendance is free. The virtual client can be downloaded at http://www.secondlife.com
For a calendar of events, festival locations, and information how you or your organization can become part of this incredible celebration, please visit the official Second Pride website at http://www.secondpride.org or http://groups.google.com/group/sl-pride-2007.
###