DataServices, LLC Delivers a New Comprehensive Electronic Laboratory Results Solution with Lab Connections Portal
Lab Connections, is a portal designed to deliver customizable electronic laboratory results to facilities that provide thousands of medical lab tests, from multiple lab testing facilities in a SaaS environment.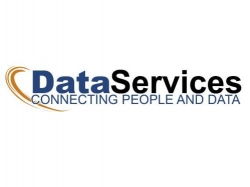 Portland, OR, June 19, 2012 --(
PR.com
)-- DataServices, LLC, a leading provider of Electronic Laboratory Results and Portal solutions, announced today the introduction of a new version of its Lab Connector product for SaaS computing environments. The new solution, Lab Connections, is a portal designed to work with facilities that provide thousands of medical lab tests, from multiple lab testing facilities.
The Lab Connections Portal includes a comprehensive reporting engine, allowing customizable test results, HL7 integration or batch .pdf processing from other laboratories, direct to the portal. Additional features are an online lab portal for staff, provider portal for healthcare providers and employers, and a patient portal; additionally, Lab Connections will offer a lab order portal, patient questionnaire engine, shopping cart and a health care provider search directory.
DataServices will eliminate the need of multiple, dedicated data servers at a facility by offering a virtualized, HIPAA Compliant Hosting Architecture. Also, the team at DataServices is HL7 trained developers and can offer HL7 interface into existing LIMS systems or healthcare provider's ERM systems.
"We've made a strategic investment to build the right products for the SaaS environment from the ground up. Many of our competitors did not make the requisite investment into building a true SaaS offering, and continue offering and hosting their legacy solutions. We knew that this was not what discerning customers would choose for the future. We're now ushering in the next generation of IT Service solutions that scale to the needs of both small and enterprise customers," said Joe Bloniarz, President. "Ultimately companies should carefully evaluate SaaS solutions based on their business requirements and the overall value delivered by the vendor."
DataServices, based in Portland Oregon, story began in 2010 when as individual contractors they were brought on board at a major laboratory in Beaverton Oregon, to build a new laboratory results experience. The team has a combined 50 years programming/integration/data systems experience and are passionate about working with labs, to create results that matter.
Visit http://www.dataservices.co/ to learn more.
Contact
DataServices, LLC
Amy Paoletti
503-828-1245
http://www.dataservices.co

Contact