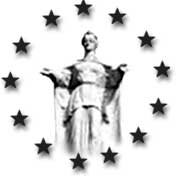 Washington, DC, June 25, 2012 --(
PR.com
)-- The lecture on Supply-side Economics is given by Stephen J. Entin, executive director of the Institute for Research on the Economics of Taxation (IRET), a free market economic public policy research group based in Washington, D.C. In 1995-96, Mr. Entin advised the National Commission on Economic Growth and Tax Reform (the Kemp Commission) and served as deputy assistant secretary for economic policy at the U.S. Treasury Department under Secretary Donald Regan in Reagan Administration. At the Department of the Treasury he participated in the preparation of economic forecasts for President Reagan's budgets and the development of the Reagan Administration's 1981 tax cuts.
At Yorktown University, Mr. Entin teaches a course in Supply-Side Economics which applies to public policy the insights of Robert Mundell, Arthur Laffer, Norman Ture and others. Mr. Entin's course reviews the intellectual roots of Supply-side Economics, dating to 18th century political economists Adam Smith and Jean Baptiste Say, and shows how this approach to economics derives from the basic workings of the economy, beginning with the fundamental observation that income is the reward for the production of goods and services by people who supply labor and capital services. Mr. Entin also explores the potential benefits of fundamental tax reform.
Mr. Entin's comments include an insider's review of the political struggle to promote supply-side economics since the 1970s. Mr. Entin earned a B.A. in mathematics from Dartmouth College and an M.A. in economics from The University of Chicago, majoring in macroeconomics, monetary policy and international economics.
Stephen Entin is one of 37 members of Yorktown University's founding faculty who come from disciplines in mathematics, history, philosophy, government, constitutional law, art history, architecture, religious studies, classics, biology, accounting, marketing and other fields that contribute to the curriculum in 12 degree and certificate programs. Access to this free lecture is available at
http://www.yorktownuniversity.edu/10031.cfm