Dzierzewski Retires After 34 Years of Service, McGowen Steps in
Utility equipment leasing team member McGowen will serve Dzierzewski's customers.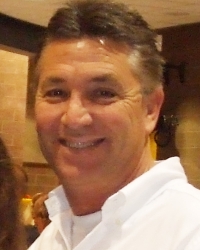 Waukesha, WI, July 03, 2012 --(
PR.com
)-- Utility Equipment Leasing Corporation (UELC), announces the retirement of Wayne Dzierzewski after 34 years of service, effective July 1st. Wayne's depth and passion translated into outstanding operating results for his UELC customers over many years. Wayn'e customers and his peers alike, all wish him well in retirement.
Gregg McGowen has been named to assume Dzierzewski's territory and customer base in the states of Wisconsin, Illinois, Indiana, Michigan, Minnesota, Iowa, South Dakota, North Dakota and Nebraska. McGowen has more than 25 years experience in renting, leasing, and selling new and used equipment in the electrical utility, cable and telecomm markets.
UELC is celebrating its 45th year of leadership in the rental and leasing business for utility trucks, material handlers, track units, and cable pullers. The company has grown substantially and is recognized for its modern and reliable fleet. It has service centers with experienced, responsive team members across the country, so assistance is always just a short phone call away. The UELC team is always "At Your Service" with the best equipment, the best solutions and the best team.
About UELC
Utility Equipment Leasing Corporation, founded in 1967 offers rental and leasing units ranging from bucket trucks and digger derricks to cable pullers and track vehicles. UELC is a strong business partner to contractors, utilities, municipalities and other industries across the nation. With headquarters in the Greater Milwaukee area, UELC's nationwide network of dealers and service centers are ready to fulfill any utility equipment needs. To learn more about UELC offerings, visit www.uelc.com or call 1-800-558-0999.
Contact
Utility Equipment Leasing Corporation
Louise Hermsen
262-547-1600
www.uelc.com

Contact