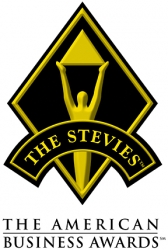 Sioux Falls, SD, July 12, 2012 --(
PR.com
)-- The American Business Awards has named pharmaCline® as a finalist for the 2012 Stevie Award for New Product of the Year- Health & Pharmaceuticals. The Stevie Awards were created to honor and generate public recognition of the achievements and positive contributions of organizations and business people worlwide. Examples of past winners in the New Product category include companies such as Logitech, Del Pharma Orthopedics and Hewlett Packard. pharmaCline executives will accept an award during the San Francisco ceremony on September 17, 2012.
"pharmaCline is honored to be a nominee for this prestigious award," said pharmaCline CEO Steve Keough. "This recognition further validates the exceptional technology, products and team at pharmaCline."
Diabecline® antibiotic ointment is the game-changing, over-the counter first aid antibiotic that is being recognized by The American Business Awards. This product is non-allergenic and suitable for use by a wide range of people. pharmaCline's Site Specific Penetration Technology™ (SSPT) restores the effective use of old and well known classes of active pharmaceuticals, such as Tetracycline.
This unique technology unleashes the power of hope to millions of people with serious infections and other maladies. Using this technology, multiple antibiotic products have been developed at a fraction of the cost and time of traditional pharmaceutical development. This directly contributes to the restoration of health and productivity to patients worldwide.
pharmaCline will launch a new unit dose swab packaging of Diabecline antibiotic ointment later in 2012. This new packaging offers ease of use, prevention of disease spread and a high level of patient satisfaction.
For more information on the American Business Awards visit http://www.stevieawards.com/pubs/about/69_182_877.cfm.
About pharmaCline Wound Care Division
pharmaCline® is an innovative technology and pharmaceutical company that has developed a proprietary drug delivery technology called Site Specific Penetration Technology™. Using this technology, pharmaCline's Wound Care Division has created a game-changing product line of topical hypoallergenic antimicrobial drugs. pharmaCline's products provide an effective solution to the antibiotic resistance crisis worldwide. Focusing on healing wounds, preventing the spread of disease, and improving lives, pharmaCline continuously seeks out breakthrough technologies and products in various markets. By remaining focused on high quality patient care in strong growth sectors, pharmaCline strives to achieve exceptional financial returns for investors. pharmaCline product information is available at http://www.pharmacline.com.
Contact Information:
Lana McCoy, Executive Marketing Coordinator
Email: lmccoy@pharmacline.com
Phone: 605-271-2086
2329 N. Career Avenue, Suite 243
Sioux Falls, SD 57107
www.pharmacline.com