DataServices, LLC Rebrands and Launches Lab Portal Company and Website
DataServices, LLC unveiled a new company name, Lab Portal Company. The Lab Portal Company Electronic Results Portal allows a laboratory or lab business entity to provide customizable test results to their customer network.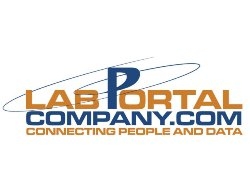 Portland, OR, July 26, 2012 --(
PR.com
)-- DataServices, LLC officially unveiled their new company name, Lab Portal Company and anchored in its new logo with their existing tagline, "connecting people and data." The firm said it undertook the rebranding to highlight its primary focus on building portals to deliver clinical laboratory results.
"Since we launched our company in April, DataServices has focused its energies on developing innovative portal solutions for the changing laboratory environment. We're building a reputation to question traditional assumptions about how laboratory results are reported and delivered to healthcare professionals and consumers. Also, patients want to use technology to manage their care and as health reform changes the incentives in health care, portals are a key conduit for engaging patients and getting healthcare information, like laboratory results," said Joe Bloniarz, President at Lab Portal Company.
A large majority of U.S. consumers say they want to use technology to manage their health care, according to a survey by Accenture, FierceHealthIT reports (Hall, FierceHealthIT, 6/22). The survey is based on an online poll of 1,100 U.S. residents conducted between March 30 and April 4 (Accenture release, 6/20). Thirty-three percent (33%) of respondents did not know if certain services like laboratory results, bill pay and electronic reminders were available to them online. The Lab Portal Company is prepared to "ready" the health of a business's or laboratory's IT technology, to meet requests for lab results integrating into a physicians EMR, via HL7.
Going forward, "Lab Portal Company" will be the cornerstone name and focus of company efforts. The company's new internet address will be
http://www.labportalcompany.com
. The company will continue to operate in its current structure and all contacts will remain un-changed. There has been no change in ownership, no change in staff, and no change in location.
Lab Portal Company, based in Portland Oregon, story began in 2010 when as individual contractors they were brought on board at a major laboratory in Beaverton Oregon, to build a new laboratory results experience. The team has a combined 50 years programming/integration/data systems experience and are passionate about working with labs, to create results that matter.
Contact
Lab Portal Company
Amy Paoletti
503-828-1245
http://www.labportalcompany.com

Contact