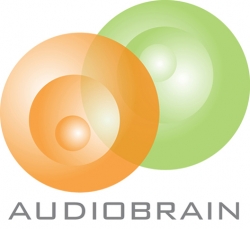 New York, NY, July 29, 2012 --(
PR.com
)-- Audiobrain will provide music supervision services, music system design and management to NBC Olympics, a division of the NBC Sports Group, during its coverage of the London 2012 Olympic Games, July 27 – August 12, 2012. The announcement was made by Gary Zenkel, President, NBC Olympics, and Audrey Arbeeny, Founder and Executive Producer, Audiobrain. This will be the sixth Olympics collaboration with NBC Olympics for Audiobrain, which received an Emmy award for their work on the NBC's Beijing broadcast.
In addition to consulting on the music system and design and information organization, Audiobrain's role includes musical content procurement and quality review, onsite management in London and New York, editing, original composition, mixing, and creative and technical support to NBC Olympics' producers before, during, and after the Games.
"We use a great diversity of music within the intense production timeframe of the Olympic Games," said Zenkel. "Audiobrain's expertise in this area allows us to provide our producers with the quantity and quality of musical choices that will allow us to deliver on all our broadcast initiatives."
Ms. Arbeeny said. "Since Beijing, we have been fortunate to continue a productive working relationship with NBC Sports and Olympics year-round. All of their new broadcasting platforms have enabled us to develop and evolve a highly sophisticated music system, and to understand the producers and their needs very well. Since we specialize in sonic branding, we understand how important it is to ensure that every sound enriches the Olympic broadcast experience. We will have over half a million music tracks from every genre, mood and culture. Since we don't know what stories will unfold, it's our job to be fully prepared sonically for as many as we can."
About NBC Olympics:
A division of the NBC Sports Group, NBC Olympics is responsible for producing, programming and promoting NBCUniversal's Olympic coverage. It is renowned for its unsurpassed Olympic heritage, award-winning production, and ability to aggregate the largest audiences in U.S. television history.
Having produced every Summer Olympics since Seoul in 1988 and every Winter Olympics since Salt Lake City in 2002, the networks of NBCUniversal are synonymous with the Games in the United States. In 2011, NBCUniversal acquired the U.S. media rights on all platforms to the 2014 Sochi Winter Olympics, the 2016 Rio Summer Olympics, the 2018 Pyeongchang Winter Olympics, and the 2020 Summer Olympics. At the conclusion of the 2020 Games, NBCUniversal will have presented 17 total Olympic Games and 11 consecutive, the most for a U.S. media company in both categories.
NBC has won an unprecedented 91 Emmy Awards for its Olympics coverage, as well as a prestigious Peabody Award for its presentation of the Beijing Opening Ceremony in 2008, which USA Today said was "the best overall Olympic experience ever provided by a U.S. network."
In addition to its unsurpassed heritage and award-winning production, NBCUniversal is known for aggregating large Olympic audiences, as nine of the top 11 most-watched U.S. television events of all time are Olympic Games presented across the networks of NBCUniversal. The Beijing Summer Olympics rank No. 1 with 215 million viewers.
http://www.nbcolympics.com
About Audiobrain:
Emmy™ award winning New York-based Audiobrain is recognized throughout the world as a leader in sonic branding and interactive audio. With expertise in original musical composition, technical consulting, interactive design, system development, branding, audio strategy, licensing and music supervision, Audiobrain specializes in multi-dimensional audio initiatives.
Clients include Microsoft, Virgin Mobile USA, IBM, McDonald's, Verizon, Scholastic, GlaxoSmithKline, The New York Giants, Holland America Cruise Line and Yahoo to name a few. Their work can be heard globally including the full product sonification and sound logo for Microsoft's Xbox 360, and the original compositions of Major League Soccer and NY Giants Official Anthems.
http://www.audiobrain.com