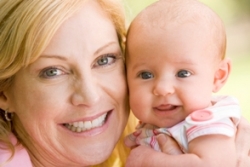 Scarsdale, NY, July 30, 2012 --(
PR.com
)-- Acclaimed
gender selection
specialists at The Silverman Center are offering women a solution to the high cost of safe and effective gender selection techniques. For the next three months, the Silverman Center is offering a reduced price of $3,950 for a consultation and two procedures using sperm separation and insemination within the same cycle.
"The demand for gender selection techniques is huge," says Dr. Silverman. "But women should not have to resort to unreliable methods to get the results they want. All women should have access to safe and proven effective techniques."
Regardless of whether couples are aiming to avoid certain gender-specific diseases, want to balance out a family of boys or girls or simply have a personal preference, the growing number of parents who have had success with Dr. Silverman's gender selection methods have stated that they would, "recommend gender selection to anyone who has ever wanted to have a balanced family and was afraid to leave it to chance." The success of the techniques is so significant that inquiries have come from couples from as far as Asia and India.
The more advanced technique combines sperm separation with IVF/PGD (in vitro fertilization and pre-implantation genetic diagnosis) and its results have been astounding. The success behind the technique is that sperm is selected prior to fertilization, yielding significantly more embryos of the chosen gender.
The Silverman Center has over 20 years experience in gynecological surgery techniques and infertility. The Silverman Center's gender selection services are guided by only the latest, most cutting edge research in the field. Using only the safest and most effective techniques, Dr. Silverman has helped thousands of women improve their quality of life and get the family of their dreams. Visit babyselect.com or arrange a consultation with The Silverman Center.