Lance Armstrong's Doctor Shares "The Champion Blueprint" in Free Online Interview with John Spencer Ellis
Dr. Jeff Spencer, best known as doctor to Lance Armstrong, shares his blueprint for fitness success in a brand-new online video. While talking with John Spencer Ellis, Spencer teaches people to think and work like champions.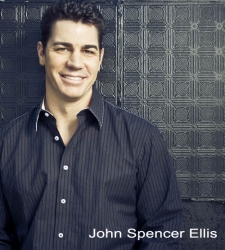 Rancho Santa Margarita, CA, August 11, 2012 --(
PR.com
)-- Best known for helping Tour de France winner Lance Armstrong achieve international success, Dr. Jeff Spencer is also an Olympic athlete, doctor for more than 40 Olympic, world, national and Tour de France champions and well-known chiropractor. In a brand-new, free interview with fitness pro John Spencer Ellis, Dr. Spencer shares his top secrets to getting well and staying well. The free video is now available online at http://johnspencerellis.com/lance-armstrongs-doctor-and-peak-performance-coach-interview-dr-jeff-spencer/.
Spencer calls his method "The Champion's Blueprint" and he shares it now with Ellis in this full-length free training video on Ellis' website.
"As a former bike racer and long-time fan, this was one of my all-time favorite expert interviews," said Ellis, founder of John Spencer Ellis Enterprises, a fitness and personal development solutions company. "Dr. Spencer is an accomplished athlete, a medical professional and an expert in sports psychology and peak performance. He knows how it all fits together, and I think what is most noteworthy is his system of re-creating success at the highest level."
The video training interview teaches athletes, coaches and individuals how to:
Develop a peak state for high levels of physical and mental achievement;
Think like a champion;
Boosting output and optimizing body, mind and spirit;
Move past a loss or disappointment;
Understand and move past the "primitive brain" to achieve higher levels of success in sports and in life;
Let go move and allow the body to do the work it's been programmed to do.
"You can either respond to life as we've been conditioned to do, which will eventually lead into backsliding," Spencer said. "But champions have a learned set of behaviors that allow them to be able to convert opportunity into success. Success is not an accident. It's an outcome."
Spencer says his system isn't about perfection, but about putting the right parts in the right order to achieve success.
About John Spencer Ellis Enterprises
John Spencer Ellis Enterprises is a solutions provider for fitness and coaching professionals around the world, providing education, turn-key business programs, coaching and resources for new and advanced fitness and coaching professionals. For more information about John Spencer Ellis Enterprises or to watch the video training with Dr. Jeff Spencer, please visit
http://johnspencerellis.com/lance-armstrongs-doctor-and-peak-performance-coach-interview-dr-jeff-spencer/
Contact
John Spencer Ellis Fitness & Personal Development
John Spencer Ellis
949-589-9166
http://www.johnspencerellis.com

Contact