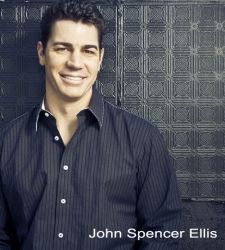 Rancho Santa Margarita, CA, August 13, 2012 --(
PR.com
)-- Phone books are passé, and advertising is expensive. The best way to market any fitness business is a well-organized, impactful website. Fitness pros who don't have websites are essentially giving away business. To help anyone in the fitness business create an effective website, fitness guru John Spencer Ellis and his website guru offer video training on creating a website at http://johnspencerellis.com/how-to-create-a-website-for-dummies-a-beginners-guide-to-websites/.
The duo also offer a free downloadable guide on launching a great fitness website, which can be affordable, easy to find on search engines and able to turn surfers into buyers. They discuss domain names (also known as website addresses or URLs) and registration, incorporating keywords, website hosting, installation, themes (the "skin" or look for the site that allows people to customize the site, add features and options), website content including pages, videos and more, improving existing websites through search engine optimization (SEO) and more.
"This video training was designed to help anyone in the fitness industry connect all of the dots and get online quickly, no techie jargon, no unnecessary details and no fluff," said Ellis, founder of John Spencer Ellis Enterprises, a fitness and personal development solutions company. "This video interview is all about making a real change in your fitness business through connection, referrals and culture in just one year, and Steve knows exactly how to do it, since his fitness business is located in one of the most economically depressed areas of the country and continues to grow, evolve and succeed."
The "How to create a website (for dummies): A beginner's guide for websites" video training was developed to teach fitness coaches, teachers, gym owners and athletes how to create a successful and profitable fitness and coaching website and/or blog, to help people get more leads and clients, sell more products and increase income potential.
The video training can be viewed at http://johnspencerellis.com/how-to-create-a-website-for-dummies-a-beginners-guide-to-websites/.
About John Spencer Ellis Enterprises
John Spencer Ellis Enterprises is a solutions provider for fitness and coaching professionals around the world, providing education, turn-key business programs, coaching and resources for new and advanced fitness and coaching professionals. For more information about John Spencer Ellis Enterprises or to watch the video training on how to create a fitness website, please visit
http://johnspencerellis.com/how-to-create-a-website-for-dummies-a-beginners-guide-to-websites/