Brand-New Online Training Video with Former CEO of Aveda Focuses on "How to Live an Extraordinary Life"
The secrets to living an extraordinary life are shared in a brand-new online video. The video training is an interview of Marilyn Tam, former CEO of Aveda, with fitness guru John Spencer Ellis.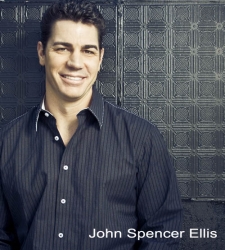 Rancho Santa Margarita, CA, August 27, 2012 --(
PR.com
)-- How do you go from ordinary to extraordinary? How do you succeed even when circumstances conspire against you? Born in Hong Kong and quickly followed by three brothers, Marilyn Tam was doing hard labor by age seven. The former CEO of Aveda, president of Reebok and vice president of Nike shares her secrets for living an extraordinary life with fitness pro John Spencer Ellis in a new online video training session, now available at http://johnspencerellis.com/marilyn-tam-video-training-interview-how-to-live-and-extraordinary-life/.
"Marilyn Tam is one of the most remarkable women I've ever met, and she really teaches us the value of goals and dreams in any culture," said Ellis, founder of John Spencer Ellis Enterprises, a fitness and personal development solutions company. "This video training interview is all about achieving success, finding dynamic life balance and enjoying great happiness."
Tam is a speaker, author, consultant, board-certified executive/corporate/leadership coach, and the founder and executive director of US Foundation, whose mission is to facilitate global action plans and dialogue to address social, economic and environmental issues. She has built four companies in fields including corporate consulting and training, web portals, health and wellness, and software.
"Anybody can achieve their dreams if they are just clear in their hearts and their minds about what they want," Tam said.
In the video, Tam shares her four principals for success: 1) Tell the truth; 2) Make partners; 3) Make big mistakes; and 4) Die by your own sword, as well as additional tips for finding success and happiness in any environment.
About John Spencer Ellis Enterprises
John Spencer Ellis Enterprises is a solutions provider for fitness and coaching professionals around the world, providing education, turn-key business programs, coaching and resources for new and advanced fitness and coaching professionals. For more information about John Spencer Ellis Enterprises or to watch the free video training on how to live an extraordinary life, please visit
http://johnspencerellis.com/marilyn-tam-video-training-interview-how-to-live-an-extraordinary-life/
Contact
John Spencer Ellis Fitness & Personal Development
John Spencer Ellis
949-589-9166
http://www.johnspencerellis.com

Contact