A + Tutoring's GRE "MD" Becomes Available for Dayton, OH, Area: Mr. Brent Puthoff Now in Centerville and Beavercreek Areas for SAT & ACT Prep
A+ Tutoring/Test Preparation's Brent Puthoff, with his 99th percentile score on the ACT and his perfect Math GRE score, is now available in the Greater Dayton, OH, area for one-on-one tutoring on several subjects, including the PSAT, SAT, ACT, GRE, GMAT, and math and science subjects such as algebra, trigonometry, chemistry, physics and calculus. A colleague of Michael DiSalvo, the "SAT MD," Brent teaches Mr DiSalvo's system that has helped students to perfect scores. on the PSAT, SAT, and ACT.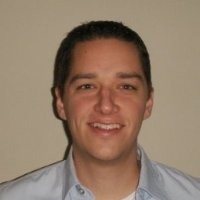 Dayton, OH, August 14, 2012 --(
PR.com
)-- Assimilating new 99th percentile tutors, A+ Tutoring is happy to announce the availability of Brent Puthoff, its GRE tutor, into the Dayton area. Mr. Puthoff, most recently graduating from the University of North Carolina, Chapel Hill, with a master's degree in biomedical engineering, is one of A+ Tutoring's brightest lights, with a composite 34 on his ACT and a perfect math score on the GRE. Mr MIchael DiSalvo, the owner of A+ Tutoring, issued the following statement, "We are pleased to have Mr Puthoff offering students his services with his unique skills through my SAT, ACT, and GRE test-strategy system. With Mr Puthoff's own perfect scores on reading comprehension and math material and his deep knowledge of the system that has allowed my own students to achieve perfect scores on their own PSATs, SATs, and ACTs, I believe the term 'MD' (doctor of medicine) applies well to him. Brent, with his medically oriented background, certainly has the prescription for students who seek a remedy for scores that are not superior. His tutoring experience of ten years helping dozens of students with complex subject matter is something difficult to put a value on."
Mr Puthoff, now exclusively serving the Dayton area, accepts students as south as Springboro and Centerville, as north as Troy, and in other areas such as Beavercreek, OH. His specialties include the GMAT, and practically every level of science and math through college, including chemistry, physics, and calculus. Please call for rates and meeting logistics. Short diagnostic tests are offered to presage potential scores and meeting requirements. References are given upon request. Call 937 387-7677 or visit
http://APlusTutoring-TestPrep.com
for more info.
Contact
A+ Tutoring Test Preparation
Mr. Michael DiSalvo, MA eq.
937 387-7677
APlusTutoring-TestPrep.com
513 939-9033

Contact