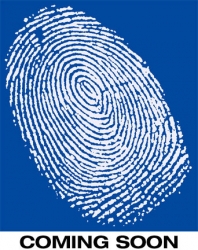 Calgary, Canada, August 16, 2012 --(
PR.com
)-- One of the Operation KidSafe digital fingerprinting units will be available at no charge to area families, starting in September 12, 2012 in the Calgary area.
This system produces a lifetime safety record of a child and only the parent gets a record of the visit. Safety tips and education are also provided so parents can help arm their children with knowledge.
If there is ever an emergency, Operation Kidsafe and Charlesglen Toyota will have parents better prepared to hand law enforcement what they need to act fast.
Charlesglen Toyota plans to offer this service at their location and will also have a mobile fingerprinting system available for local events and gatherings. The service will always be free to area families and will provide Calgary area children with an extra measure of safety.
Operation Kidsafe has served over 700,000 children in North America during the past ten years. The Fingerprint Station Location is a new program and to have the first location in Canada opening in September of 2012 is great news for all Calgary area families.
A Press Conference has been set for 10:00am Wednesday, September 12, 2012 at the showroom of Charlesglen Toyota Scion 7687 110 Avenue NW Calgary AB T3R1R8 403-241-0888.
Interested in an interview? Operation Kidsafe CEO, Mr. Mark J. Bott will be at the press conference to kick off the first Canada location. Mr. Bott's bio is available through this link https://www.box.com/s/8e5606c79918ac16df2e
Also available for interviews: Mr. David Richardson Business Development Manager for Charlesglen Toyota Scion organization.