PR.com Expands Online Press Release Distribution Network via WDM Group
PR.com continues to increase its online news distribution with the addition of fast growing digital media company, WDM Group.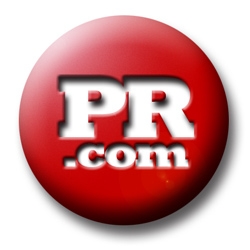 New York, NY, August 16, 2012 --(
PR.com
)-- PR.com, a leading online
press release distribution newswire
and provider of other marketing services, announces the addition of WDM Group to its growing list of syndication partners. PR.com provides its real time, relevant news release content to WDM's 19 industry and territory specific websites.
WDM Group digital publishing company comprises an impressive portfolio of brands, each with its own digital magazine, website, mobile apps and e-newsletter. Some of their properties include: Construction Digital, Energy Digital, Technology Digital, Healthcare Global, Manufacturing Digital, among others.
"At PR.com we are always looking for the latest, most effective means by which to help our customers' news reach their target audiences. Partnering with WDM helps our customers reach specific markets and the right executives and professionals worldwide," says PR.com's president, Jason Manheim. "We are excited to add all of WDM's websites as we continue to increase our reach online."
PR.com provides its distribution partners with real time, fresh, editorially reviewed content. This empowers PR.com customers to benefit from a continuously growing press release distribution network delivering robust visibility online and offline, across a wide spectrum of industries. PR.com's press release distribution points include Google News, Yahoo News, Banks.com, Bing News, Topix.net, Moreover.com, Stock Nod, Financial News Radio, Benzinga, International Business Times, among other niche sites and social media platforms.
For more information on becoming a PR.com distribution partner or to distribute a press release, contact
PR.com
.
Follow PR.com on twitter at
@PRcom
or follow its
industry news feeds
.
About WDM Group
WDM Group retains a diverse portfolio of nineteen industry and territory specific brands – thirteen digital magazines, nineteen websites and a weekly e-newsletter for each brand. These unique products keep high-level professionals informed on the latest news from within their competitive business markets. Since 2007, WDM Group has built its identity from the ground up. From its early days, WDM Group has evolved from a digital publishing company into a worldwide digital media agency. As it stands today, WDM Group currently oversees the production of twenty-three brands, including social media websites, a full-service digital marketing package and more. For more information, go to
www.wdmgroup.com
.
About PR.com
PR.com is a unique website where companies can promote literally everything about their business in a one stop shop business marketplace. A cross between a public relations and advertising entity, PR.com is a directory of businesses, products and services, a
press release distribution service
, job search website, and online publication of articles, reviews and celebrity interviews. With a full company profile, each business listed on PR.com has a powerful means by which to generate quality leads as well as gain worldwide and local exposure for all of their products, services and other business information. For more information, go to
www.PR.com
.
Contact
PR.com
516-520-0000
https://www.pr.com

Contact