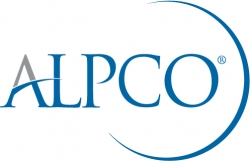 Salem, NH, September 05, 2012 --(
PR.com
)-- Just last week, the CDC has reported that the number of cases of West Nile Virus have increased by 40% over the previous week. In 2012 alone, close to 1600 people have been infected and 66 people have died from the virus.
Click
here
to read the article.
ALPCO is excited to announce the addition of two new ELISAs for the measurement of West Nile Virus in serum samples to their Infectious Disease research portfolio. ALPCO's West Nile Virus (IgM) ELISA is FDA Registered for In Vitro Diagnostic Use.
"The number of confirmed West Nile cases is on the rise, and speedy diagnosis and the appropriate care can mitigate the effects," says ALPCO VP of Sales and Marketing, Karen Stein. "ALPCO is pleased to offer a test kit that can quickly and accurately aid in the diagnosis of West Nile Virus, leading to better outcomes for the affected patients."
ALPCO has also added a handful of other ELISAs for Research Use Only for the measurement of biomarkers related to infectious disease to its broad portfolio. Click
here
to see a full listing of ALPCO's Infectious Disease ELISAs.
About ALPCO Diagnostics
ALPCO was founded in 1990 as an importer and distributor of high quality research immunoassay kits. Since that time, their primary goals have been to offer a diverse line of assays that appeal to their broad customer base while also providing exceptional customer service and product support. Continued achievement of these objectives has been complemented by an increase in internal and collaborative product development and manufacturing and expansion of its international distribution network.