MD Now Urgent Care Centers Position Themselves for Growth and New Expansion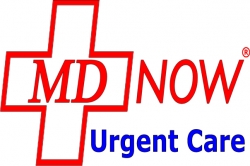 West Palm Beach, FL, September 03, 2012 --(
PR.com
)--
MD Now Urgent Care
has added new talent to its team to assist in its Florida expansion.
After four years spearheading the Chase Bank expansion in Florida, Mr. Courtenay Yergens, has decided to make a move and join, MD Now Urgent Care as its Director of Real Estate & Site Development. In his new role he will be overseeing the aggressive expansion plans the company has for South Florida.
MD Now Urgent Care currently has eight (8) locations in Palm Beach and Broward County with another opening later this year in Margate and more soon to come.
"In the coming years our goal is to substantially grow our footprint initially in Palm Beach and Broward, followed by Miami-Dade and the Treasure Coast," says Mr. Yergens.
MD Now was founded in 2004 by its CEO,
Peter Lamelas, MD
, MBA, and is headquartered in West Palm Beach. Its state of the art outpatient facilities provide fast, convenient and affordable urgent medical care to over 140,000 patients annually with capabilities that include Digital X-Ray, EKG, Ultrasounds, onsite Labs and medication dispensing, as well as also performs Physical Therapy. MD Now Centers accept most major private insurance, are open 7 days a week, as well as have some of the best patient satisfaction scores of any other Urgent Care or Walk-In facility in the industry.
As Dr. Lamelas, MD Now's CEO, says, "Our ideal site is a 4,500-6,000 sf free standing building or highly visible end cap in a densely populated retail trade area and most importantly, focused on 'signage, visibility & accessibility.' MD Now has strong market presence and great name brand recognition in South Florida. Dr Lamelas says, "We are going to take advantage of that strength and expand access to our patients, who even bypass other walk-in facilities and travel miles just to come to MD Now's certified and accredited Urgent Care Centers."
In March of 2012, the company partnered with the well-respected private equity firm of
Brockway Moran & Partners
from Boca Raton Florida, to position itself for accelerated growth, with a focus on Florida expansion and more.
For more information call MD Now Medical Centers, Corporate Offices at, 561-420-855 or call, Courtenay Yergens, his direct line, 561-420-8573 email cyergens@MyMDNow.com.
Visit us online at;
www.MyMDNow.com
Contact
MD Now Urgent Care Walk In Medical Centers
Peter Lamelas, MD, MBA, FAAEP, FACEP
561-420-8555
www.MyMDNow.com
Urgent Care Center; 561-688-5808
Or Call Toll Free;
1-888-MDNow-911 or 1-888-636-6991

Contact