MD Now® Urgent Care Walk-In Medical Centers is the leading provider of fast and affordable urgent care to adults and children in Palm Beach, Broward, and Miami-Dade counties. Our state-of-the-art, walk-in medical centers are open seven days a week from 8 a.m. to 8 p.m. to deliver an affordable and convenient alternative to long emergency room wait times and the limited hours of family physicians. No appointment is necessary and major insurance plans are accepted. In addition to providing a comprehensive range of urgent care services to treat a variety of illnesses and injuries, our multiple locations offer digital x-rays, EKG, ultrasounds, lab testing, physicals, immunizations, vaccines, physical therapy, occupational medicine, travel medicine, and selected primary care services. Discover medical care that treats you to the care you need now at MD Now. Call: 888-MDNow-911, online: www.MDNow.com
Status

Private Company

Founded

2004

# Employees

900
Company History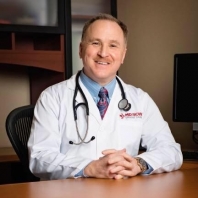 Dr. Peter Lamelas founded MD Now Urgent Care together with his wife in 2005 and is residency trained in Internal Medicine and Board Certified in Emergency Medicine (ABPS-AAPS). He has 17 years of experience as the Emergency Department Medical Director at West Palm Beach Hospital and a total of over 20 years of experience in emergency medicine and EMS as well as 15 year in Urgent Care medicine.
Dr. Lamelas was elected to the Board of Directors of the Urgent Care Association of America and was on the Editorial Board of the Journal of Urgent Care Medicine. In 2001, he received a gubernatorial appointment from Florida Governor Jeb Bush to serve as one of twelve doctors on the State of Florida Board of Medicine and he was the elected Vice Chairman, as well as Chairman of Rules and Quality Assurance committees. Dr. Lamelas is a long-standing member and Fellow of the American College of Emergency Physicians (ACEP) and member of the Palm Beach County Medical Society and Florida Medical Association. He helped pioneer the creation of Urgent Care Certification criteria and is on the UCAOA Certification-Accreditation as well as Legislative Committees. In 2016, he received the Outstanding Achievement Award from the Urgent Care Association of America for his commitment to advancing urgent care medicine and the UCAOA.

MD Now has grown to become the largest and fastest growing independent provider of urgent care services in South Florida with locations conveniently located across Palm Beach, Broward and Miami-Dade counties. All of our clinics are open 8am – 8pm, 365 days per year, giving you easy access to care you can trust. Our patients are typically seen and treated in under an hour, without an appointment, making MD Now the ideal provider of the care you need when you need it the most.
MD Now takes urgent care a step further, ensuring quality care for higher acuity patients by maintaining a licensed doctor onsite at all times. Our state-of-the-art licensed facilities have been awarded the Certified Urgent Care Center (Category 1) designation from the Urgent Care Association of America and are accredited by the American Academy of Urgent Care Medicine, both signifying MD Now's commitment to the highest level of quality care.
A visit to MD Now costs a fraction of a trip to the emergency room or hospital-affiliated urgent care. The lower cost setting we provide results in significant savings to the overall healthcare system, in addition to lower copays, out-of-pocket expenses and self-pay rates for our patients. At MD Now, these savings will never come at the cost of quality care.