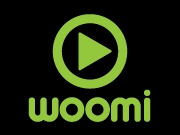 London, United Kingdom, September 26, 2012 --(
PR.com
)-- Woomi is a new smart TV and connected TV device app that enables TV viewers to access to a wide range of content directly onto their TV sets. At present the service is available via Panasonic Smart VIERA TVs. The service is now available across the whole of the UK and Europe.
Among the content that can be found within the woomi app are:
• BikeRadar and CyclingNews, covering all matters related to cycling in and around Europe
• German and European news from Deutsche Welle, analysis, opinion and breaking news from
Germany's international broadcaster (also available in English via Deutsche Welle English)
• Movies and movie news from Netzkino, Renderyard, Openfilm and Filmtrailer
• Documentaries and shows about sailing provided by Sail TV and TheSailingChannel
• Keep up to date with all the tech news with T3 and TechRadar
• Ultimate fighting UCMMA (formerly Cage Rage).
• Renderyard film festival.
Following registration through the TV or through the woomi website (www.woomi.tv) users can watch a variety of content for free, pay a monthly subscription or rent titles; similar to other premium content providers available.
Panasonic Smart VIERA's turns ordinary TV viewing into a new, smart world of multimedia enjoyment. Smart VIERA TVs offer an all round world of connectivity where users can stream multimedia from around the home to the TV, download apps from their sofa, chat with friends, browse their favourite websites and lots more – all on their widescreen TV.
About woomi woomi is a global, cloud-based, managed platform that allows content providers to reach millions of smart TV devices, and enhances the smart TV experience via a content-rich, TV-centric, user-friendly marketplace. woomi enables content providers to easily distribute and monetise their programs with a customisable, branded platform. woomi is the consumer brand of MT Digital Media, a leading provider of cloud-based smart TV services. For more information, visit www.woomi.tv
About MT Digital Media
MT Digital Media's Smart TV Services Platform and Technology enables easy and fast deployment of content on various smart TV platforms, and have garnered substantial industry acclaim including TVB Europe Editors' Award Best of IBC 2009, Best Interactive Service/Application at IPTV World Series Award 2009, Pick Hit Award for Innovation at IBC 2008 and the Red Herring Europe 100 Winner 2008.
For more information, visit http://www.mtdigitalmedia.com/press-release/MTDM-Panasonic-Launch-September-2012.html