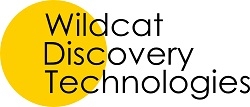 San Diego, CA, September 26, 2012 --(
PR.com
)-- Wildcat Discovery Technologies, a San Diego-based materials discovery company that uses proprietary high-throughput methods to rapidly develop new battery materials, has entered into a multi-year joint development agreement with Asahi Kasei Corporation, one of the world's largest producers of advanced battery separators.
"Our objective with this partnership is to greatly improve rechargeable batteries for emerging applications, from mobile computing and communications to electric vehicles," said Mark Gresser, CEO of Wildcat. "With Asahi Kasei's R&D and manufacturing expertise and Wildcat's unique ability to accelerate improvements in battery materials, we have the combined capabilities to design, develop and commercialize transformational advanced battery materials."
"Wildcat's unique high-throughput materials discovery capabilities are an excellent complement to our global R&D team," said Tetsuro Ohta, President of Asahi Kasei E-Materials Corporation and head of Asahi Kasei Corporation's new Advanced Battery Materials Development Center in Tokyo. "Together, we look forward to rapid innovation and commercialization of groundbreaking new battery materials."
Since its founding in 2006, Wildcat has successfully applied its proprietary accelerated research methodologies on over 50 projects with leading chemical companies, cell makers and OEMs. Multi-year partnerships, like this one with Asahi Kasei, are indicative of the evolution and success of Wildcat's business model and technology.
About Wildcat Discovery Technologies
Recently named one of the "50 Most Innovative Companies" by Technology Review magazine, Wildcat Discovery Technologies offers partners and clients a powerful discovery engine for new materials. Wildcat's experienced team of scientists uses proprietary high-throughput tools to rapidly develop and optimize breakthrough materials for battery applications. In addition, the company performs collaborative work for corporate partners throughout the global supply chain.
www.wildcatdiscovery.com
About Asahi Kasei Corporation
Asahi Kasei is one of Japan's leading chemical manufacturers and a leading developer and global supplier of separator membranes for lithium-ion batteries. The corporation is a holding company comprised of nine core operating companies focused on specific market segments including chemicals and fibers, housing and construction materials, electronics and health care. The company's operating bases are located at strategic sites around the world to facilitate the efficient supply of products and services in each of its major markets.