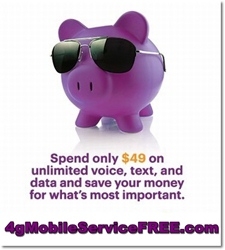 Honolulu, HI, September 26, 2012 --(
PR.com
)-- The public is invited to meet social commerce network pioneer and Solavei Founder & CEO Ryan Wuerch at Chaminade University. Wuerch will discuss how Solavei offers consumers a simple and affordable alternative to high mobile phone bills as well as the opportunity to earn income when they share the new mobile phone service with their friends and family.
Solavei offers unlimited voice, text and data on a 4G nationwide network for $49 per month. Coupled with its comprehensive social commerce platform, Solavei seeks to leverage the power of relationships using existing social networks to make mobile phone service more affordable - and even profitable - for its members.
"It has become a necessity in our modern society for every person to have a mobile phone, however many individuals struggle with the cost of current mobile service offerings," said Ryan Wuerch, founder and CEO of Solavei. "Solavei is changing peoples lives by introducing contract free, affordable mobile phone service that pays you back for signing up new customers."
When: Saturday, Sept. 29 at 4 p.m. HAST
Where: Chaminade University (3140 Waialae Avenue) in the Mamiya Theatre.
"4gMobileServiceFree.com provides a proven system that anyone can use to achieve financial stability using the latest online marketing tools to take advantage of Solavei's opportunities," said Patricia Winston, founder of 4gMobileServiceFree.com. "We enable anyone to fully embrace Solavei's business model and actively shift the billions of dollars that the large wireless carriers spend on advertising towards the greatest advertising vehicle today - people. Best of all, the 4gMobileServiceFree is simple, easy-to-use and completely done-for-you."
About 4gMobileServiceFree
The 4gMobileServiceFree Formula is a training, marketing and selling system for home-based entrepreneurs that offers a suite of online and offline marketing tools. Utilizing a proprietary 7 day 7 hour per week system and a "done-for-you" marketing system, team members are taught how to leverage time, technology and talent to build a business that provides quality-of-life results. The system includes a virtual office, niche lead capture pages, communal blog, Facebook app, live cast sales and training system. Visit http://www.4gMobileServiceFree.com for more information.