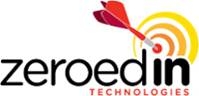 Linthicum, MD, October 04, 2012 --(
PR.com
)-- The more you know about human capital measurement, the better prepared you'll be when management asks "can you show us the impact?" 7 key indicators describe and measure business outcomes enabled through learning. They're at the heart of what Impact Dashboard reports on as it brings together data from any business system and turns it into actionable information. In case you're wondering, the seven key indicators are:
1. Operational Excellence
2. HR Effectiveness
3. Compliance
4. Time to Competency
5. Change Readiness
6. Workforce Productivity
7. Point of Engagement
HR professionals and executives need a dashboard to collect and monitor these types of indicators, and department managers need a dashboard to monitor HR's activity and the expected business outcomes. Meet 1:1 with Chris @ Human Resource Executive's 15th Annual HR Technology Conference & Exposition, McCormick Place, Chicago, October 8-9 and see Impact Dashboard for yourself.