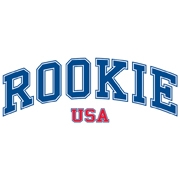 New York, NY, October 11, 2012 --(
PR.com
)-- What:
Knicks, Nets and Yankees stars to help launch New York's first high-end athletic apparel and footwear store just for kids on Friday, October 12; Rookie USA features latest in retail technology, including a 6-foot, eight-inch 3D hologram of Carmelo Anthony as a virtual in-store assistant for shoppers.
When:
Friday, Oct. 12, 2012; 4-7 p.m. ET
Where:
Rookie USA concept store, 808 Columbus Ave. (99th St.), New York City
Who:
Carmelo Anthony of the New York Knicks, and his wife, La La, star of the "La La's Full Court Life" reality TV series on VH1; Tyson Chandler and Amar'e Stoudemire of the New York Knicks; Deron Williams of the Brooklyn Nets; C.C. Sabathia of the New York Yankees (depending on playoff schedule); Sam Haddad of NYC-based Haddad Brands, owner of Rookie USA.
Why:
The next generation of sports stars will walk the red carpet at a kids' fashion show to mark the opening of Rookie USA, New York City's first premium high-end, "kids-only" retailer. The fashion show is by invitation only (in addition to being open to credentialed media). In conjunction with the fashion show, Carmelo Anthony, whose 6-foot-8-inch virtual assistant hologram is a central feature of the store, will sign autographs at Rookie USA from 5:15 p.m. to 6:15 p.m. The Rookie USA store will be open to the public throughout the day, during its normal business hours of 10 a.m. to 9 p.m.
Background:
The opening of the 5,500-square-foot store is Rookie USA's first U.S. retail venture. Rookie also operates stores in Beijing, China and Melbourne, Australia. The New York store carries one of the world's largest assortments of Nike Kids and Jordan athletic footwear, and Levi's jeans.
Rookie USA, New York City, features the latest in retailing technology, including an iPad kiosk, a Kinect virtual sports station (with Season 2 games), a Rookie photo booth (where kids can customize their own sports cards), and a virtual basketball court.
The Carmelo Anthony virtual assistant is unique in retailing. Underpinned by innovative HD projection and audio-visual technology from Tensator, a hologram image of Carmelo Anthony explains the store's interactive features and discusses the latest additions to the Jordan Melo brand. With the virtual assistant, shoppers can also scan QSR codes and use their smartphones to get exclusive deals. The virtual Carmelo also shares basketball tips.
Media RSVP:
For media credentials to the fashion show and cocktail reception on Friday, October 12, please contact Sean Healy of Healy Corporate Communications, 201-857-2520 or 201-218-2039/cell, or by e-mail at sean@healycorp.com.