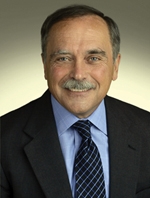 Atlanta, GA, October 12, 2012 --(
PR.com
)-- WK Dickson is pleased to announce the addition of David Ashley, RLA as the firm's new Vice President and Regional Branch Manager. David assumes responsibility for the operation of the firm's Atlanta area office and will play a significant role in directing much of the growth of WK Dickson's overall water resources practice in the state of Georgia.
He has over 39 years of experience in environmental planning, including water and wastewater master planning, NEPA environmental impact studies, water conservation plans, and water withdrawal and Section 404 permitting for water projects. Previously, he was with the State of Georgia Environmental Protection Division as Manager of the Water Resources Program. David's vast experience teaches the problem-solving, people management and leadership skills that apply to all areas of our business.
"We are extremely pleased to have someone with David's experience and background join our team," said David Peeler, President and CEO "He has demonstrated the ability not only to lead turnarounds in under performing market sectors but also to increase revenues in highly productive sectors. His experience in executing corporate strategies will also be essential in helping us achieve our goals for continued growth in the Atlanta metro area."
David holds a Master's Degree in Real Estate & Urban Affairs and a Bachelor's Degree in Landscape Architecture. He is an industry leader in water resources management and is a frequent presenter at conferences and educational events. David is active in state and national organizations and his work has been published more than a dozen times.