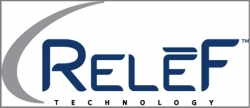 Oakland, CA, October 17, 2012 --(
PR.com
)-- Alpha Orthopaedics, Inc. is pleased to announce that its innovative AT3™ System has received CE Mark from its Notified Body. The CE Mark indicates conformity with the essential requirements set out for the European Union and furthers the company's goal of getting this technology into the hands of physicians worldwide. The FDA had previously cleared the AT3 System for commercial distribution in the U.S. The CE Mark readies the device for commercial distribution in the European market and adds to the company's preparation for market launch.
The AT3 System is used for the relief of pain associated with conditions such as tendinosis and fasciosis. Tendinosis is caused by repetitive microtears in the connective tissue in and around the tendon along with a failure of the body to mount a full healing response. Over time tendinosis leads to pain, reduced strength and the risk of tendon rupture. It is estimated that more than 21 million individuals in the United States alone suffer from these conditions and at least 2.1 million are actively looking for a solution for their musculoskeletal pain and receiving less than successful therapeutic alternatives such as injections, braces or withdrawing from otherwise desirable physical activity.
The Alpha Orthopaedics AT3 System featuring RelēF (pronounced relief) Technology works in a totally non-invasive fashion, whereas other radiofrequency generators utilized for this purpose require an open procedure. RelēF Technology delivers RF energy while cooling tissue by conduction. The device generates temperatures capable of triggering heat-shock proteins and other mediators of the Wound Healing Response needed to induce the reparatory process, thereby relieving the pain while enabling the damaged structures to return to a normal state.
Diana Villegas, M.D., Ph.D. President and CEO of the company stated, "This CE mark comes at a perfect time after the successful completion of our pivotal trial which objectively demonstrated RelēF's mechanism of action, as well as its safety and effectiveness. Furthermore, the superiority of RelēF over Platelet Rich Plasma (PRP) shown in a side-by-side study over 18 months of follow-up, has poised Alpha Orthopaedics to enter the market with a great technology backed by solid pre-clinical and clinical demonstration of effectiveness."
About Alpha Orthopaedics
Alpha Orthopaedics, Inc. is a highly innovative U.S. based medical device company that develops and manufactures noninvasive technologies for the treatment of musculoskeletal conditions. The company is in a pre-market mode for its RelēF Technology having completed numerous clinical studies and market tests in preparation for a full commercial launch. To learn more about Alpha Orthopaedics and their RelēF Technology please visit www.alphaorthopaedics.com,
www.relef.info
, and www.facebook.com/RelefTechnology