XTIVIA Will Exhibit at Booth #201 at Colorado Technology Association's Yearly Technology Conference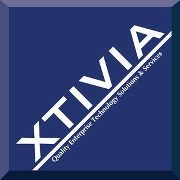 Colorado Springs, CO, October 17, 2012 --(
PR.com
)-- XTIVIA, Inc. will be attending
Colorado Technology Association's DEMOgala 2012
which takes place October 25, at the Sheraton Downtown Denver. This event will feature a combination of educational sessions, exhibits and on-stage demonstrations as well as an inspiring keynote by Scott McNealy, former chairman/CEO of Sun Microsystems and one of the early pioneers of open sourced computing, including Java and distributive networked environments, which today in essence, we refer to as "the Cloud." Scott's newest endeavor, Wayin.com, will also be featured.
DEMOgala 2012's full-day program follows the annual Apex Awards, to be held the evening of October 24. The Apex Awards competition honors and recognizes Colorado's technology excellence and innovation. XTIVA, Inc. has been nominated for Technology Company of the Year.
XTIVIA is a trusted resource for it's clients who are implementing Database, Business Intelligence and Web Portal enterprise technology services and solutions. "Whether supporting data base platforms, managing data or developing web portal experiences, XTIVIA's solutions are designed to be reliable, based on best practices that add immediate operational value," states Paul Navin, Senior Business Development Executive at XTIVIA. "We're proud to be a nominee for the APEX awards, and participating for the first time in the DEMOgala, a focal point for Colorado's technology leaders." XTIVIA employs a world-class team of highly qualified 100% U.S. based solution experts with offices in New York City, New Jersey, Texas, Colorado, and consultants nationwide.
For more about XTIVIA, please visit
www.xtivia.com
About XTIVIA
XTIVIA is a global business and technology consulting firm that provides enterprise business solutions to leading corporations. XTIVIA enables clients to utilize and leverage the most appropriate technologies quickly and cost-effectively by utilizing XTIVIA's experience, talent, and proven methodologies.
Since 1992, XTIVIA has established a proven, global reputation as a company that delivers cutting-edge professional solutions to our clients' specific requirements regardless of the complexity of the projects. XTIVIA's success has stemmed from delivering quality professional services, allowing the client to leverage technology successfully, competitively, and profitably.
XTIVIA works with many U.S. blue-chip companies, international organizations and medium-sized growth-oriented companies. XTIVIA has delivered numerous solutions for some of the most respected and admired corporations and organizations throughout the world.
For more information visit our Web site at www.xtivia.com or www.virtual-dba.com, by phone at 888-685-3101, option 2, or email us at
info@xtivia.com
Contact
XTIVIA, Inc.
Jean-Marie Willis
719 623 5870
www.xtivia.com

Contact