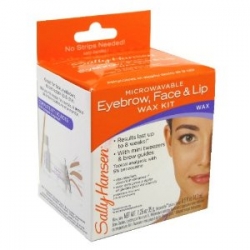 Irvine, CA, October 25, 2012 --(
PR.com
)-- Wright & McGurk personal injury and product liability attorneys issued an advisory today regarding a potentially dangerous microwavable home waxing kit made by Sally Hansen.
Our clients have reported severe burns when their Sally Hansen Microwavable Eyebrow, Face & Lip Wax Kit exploded on them. Clients allege that after following the product's directions, a ring formed around the top of the microwavable wax which exploded on them without warning. The effects of the hot freshly microwaved wax left our clients with severe burns and what could be permanent scars.
Said product liability attorney Candace McGurk, "I too have suffered burns using this product so I know exactly how it feels when your at home beauty treatment explodes on you."
Consumers who have similarly experienced severe burns due to Sally Hansen's Microwavable Eyebrow, Face & Lip Wax Kit exploding on them are encouraged to call product liability and personal injury attorneys Wright & McGurk to review their legal options.
Extensive product liability experience gives Candace McGurk the expertise necessary to handle tough product liability cases. She is a compassionate trial lawyer who fights for women's rights. With over 20 years of experience as a trial lawyer, Candace McGurk is used to fighting manufacturers and achieving results for her clients.
Wright & McGurk Law has over 30 years of experience fighting zealously on behalf of injured people. We are experts at fighting to achieve the fairness and justice our clients deserve. The lawyers at Wright & McGurk Law will not treat you like just another client. We are passionate about our role as your advocate and will treat you with the respect and compassion that you deserve. At Wright &McGurk, we understand that you may be in pain and we want to help get you the compensation you deserve. Cases are accepted nationwide; call us today for a free confidential consultation at (800) 471-0346.
http://wrightmcgurk.com/