zIngenuity Hires Steve Beagles as Managing Director – Capital Strategies & Analytics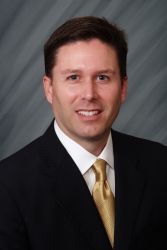 Dallas, TX, October 25, 2012 --(
PR.com
)--
zIngenuity
, a national provider of risk management and loss mitigation services for mortgage lenders and servicers, has hired Steve Beagles as Managing Director of Capital Strategies & Analytics. In this role, Steve is responsible for developing and implementing new business and risk management strategies with strategic partners across the residential mortgage space.
Steve brings more than 20 years of experience and a progressive career, having held significant roles in financial services, investment banking, and related operations. Since 2004, Steve has been with PMI Group where he held senior positions in several roles, including business development, captive reinsurance, international market expansion, and most recently various corporate restructuring and asset disposition initiatives. Prior to joining PMI, he managed large consulting and M&A projects for firms such as Accenture, The Chase Manhattan Bank (Tokyo Branch), and Bank of America.
"Steve is an accomplished senior leader with a strong record of achievement. He will be an outstanding addition to our leadership team and complements our commitment to work with our clients to develop risk retention solutions to facilitate high loan-to-value originations and manage mortgage credit risk. Additionally, Steve will look to expand our consulting and underwriting services to meet our clients' ever-increasing needs," said David Reber, President and CEO of zIngenuity, Inc." Reber also notes that, "zIngenuity recently established a Cayman Reinsurance Company,
zInsureRe
Inc., and is completing the purchase of a lender captive reinsurance company. Steve will be responsible for managing zInsureRe, Inc. and evaluating other potential
mortgage captive reinsurance
company or trust acquisitions and reinsurance opportunities."
About zIngenuity
zIngenuity, Inc., a specialty Mortgage Consulting and Actuarial Firm, was founded in 2005 by industry veterans David Reber and Scott Allen. The initial business focus was to maximize revenue or reduce risk on 1st and 2nd lien mortgages by utilizing mortgage insurance and captive reinsurance companies. In 2009, the firm expanded its services to include defending clients against mortgage insurance rescissions and denials, as well as investor repurchase demands. Recently, the firm leveraged its expertise in defending repurchase demands and expanded its services to include underwriting new mortgage originations.
zIngenuity Analytics and Reporting Services (ZIN ARS) focuses on mortgage portfolio analytics, loss forecasting, captive reinsurance modeling, and MI counterparty risk analysis.
zIngenuity Dispute and Resolution Services (ZIN DRS) focuses on defending lenders and servicers against representation and warranty repurchase demands, rescinded, cancelled, or denied mortgage insurance coverage, mortgage insurance claim filing, claim payment audits, and appraisal disputes.
zIngenuity Mortgage Origination Services (ZIN MOS) focuses on long-term and interim contract underwriting fulfillment, custom fit to lender guidelines.
Mr. Beagles can be contacted at steve.beagles@zingenuity.com or (925) 487-6968.
To learn more about zIngenuity, visit our website at www.zingenuity.com
Press Contact
Peter Fugaro
Media Relations
Prymak
(336) 402-0330
pfugaro@prymak.com
Sales Contact
Bob Voll
Vice President, Business Development
zIngenuity, Inc.
(404) 771-1927
robert.voll@zingenuity.com
Contact
zIngenuity
Peter Fugaro
336-402-0330
zingenuity.com
Bob Voll, VP Business Development, Bob.Voll@zingenuity.com

Contact