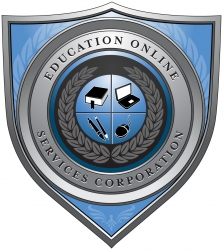 New York, NY, November 29, 2012 --(
PR.com
)-- Education Online Services Corporation announced today its acquisition of She Can Play.org, a nonprofit corporation with over 2000 college prospects in its exclusive college and coaches database. Founded by Coach Billy Carson in 2008, the organization aggregates recruiting sources for girls' high school basketball. The SheCanPlay.org National Scouting Report features write-ups on very talented prospects that can compete at the D1, D2, D3, NAIA and JUCO levels. Through their combined scouting efforts SheCanPlay and HeCanPlay have delivered more than 60 high school players to colleges which represent over $12,000,000 Million dollars in scholarships. For more information visit
http://www.shecanplay.org/index.php
Mr. Carson has over 14 years coaching experience in AAU, USSSA, and NCAA sanctioned basketball. He is a founding member of the YMCA in Weston and also currently a board member for the YMCA of Broward County. Coach Carson will remain as President of She Can Play.org as part of the terms of the acquisition.
"When I first conceptualized SheCanPlay.org back in 2008 I wanted to create an organization that would benefit student athletes and help place them in college. Since that initial concept the organization has exceeded my expectations and my dreams. I am very pleased that SheCanPlay.org has officially been acquired by Education Online Services Corporation. This is a game changer for the organization. We look forward to an upgraded interactive website, upgraded mobile apps for both iPhone and Android devices and improved coverage of events nationwide," stated Coach Carson.
"Education Online Services Corporation and its educational partner colleges and universities will benefit greatly from this acquisition," said Ezell Brown, Chairman, Education Online Services Corporation. "The combination of She Can Play.org's three web properties and blog sites which generate over 600,000 unique visitors per month within the demographic of student athletes and their parents with our own online and campus marketing, recruitment and enrollment techniques is a perfect example of the creative marketing strategies we will continue to develop and implement in the coming year," added Chairman Brown.
About Education Online Services Corporation (EOServe Corp.)
www.EducationOnlineServices.com
Education Online Services Corporation was founded by a select team of academic and marketing professionals who recognized the opportunity to assist colleges and universities in underserved communities with the development of full-service online degree programs. With the primary focus on graduating students, Education Online Services Corporation works closely with the admissions, financial aid, and academic departments of each institution to help them market and increase enrollment by expanding their on-campus degree programs to online degree programs.