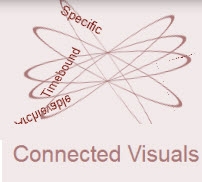 London, United Kingdom, December 03, 2012 --(
PR.com
)-- Connected Visuals™ online e-learning software composite courses are compiled from a selection of videos, course materials, images, self learning assessments, exams and smart objectives. Training courses can be used interactively on Smart TV, Connected TV, Google TV, IOS / Apple TV.
The
online e-learning software
is highly versatile and every relevant function has been incorporated. As and when required, the software can be customised to be tailored to meet the requirements of any company, client, training organisation, University or education establishment. Because Drupal is a multi-language / multi-lingual platform, the software is also ideal for multinational and international companies that have staff 'worldwide'.
Using connected visual smart technology, setting up departmental training courses is both easy and effective. Students or trainees can track their own performance with their own Personal Development Plan (PDP). Departmental managers, trainers or tutors can see at a glance the progress of all their group /students.
Existing learning materials can be imported, and it is easy to set up courses, together with access controls.
In addition, Connected Visuals™ quickly allows would be and existing broadcasters, large training establishments and Universities to launch a Connected TV channel which can incorporate any or all of the following features: T - commerce (Pay per view access, Subscription based access), Schedule handling (Electronic Program Guide, Linear programming), Video on demand (User libraries, Content searching, Taxonomy based categorization), Social integration (EDM marketing, Social bookmarking, Ratings, Comments).
The Connected Visuals platform is designed by
drupal developers
, will to work with most content distribution networks, and as the Global reach of Connected TV™ overtakes traditional Cable and Satellite broadcast, Connected Visuals™ allows training course owners to be a part of this massive emerging market.