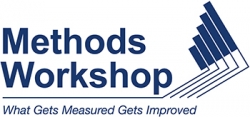 Lake Worth, FL, December 06, 2012 --(
PR.com
)-- Methods Workshop LLC (
http://www.methodsworkshop.com
) is pleased to welcome contract manufacturer Integrated Textile Solutions, Inc. (ITS) to its fast-growing and diverse sewn products client list. The producer of military, industrial, and consumer soft goods has recently completed implementation of Quick TruCost™ (QTC) and Engineered TruCost™ (ETC) costing and engineering solutions at its Salem, Virginia (USA) facilities. By leveraging the automated predictive costing tools in QTC, the company is improving response time and accuracy of new customer quote requests. ITS also expects to achieve significant overall productivity increases as they adopt operational best practices based on the predetermined motion/time standards built into ETC.
According to ITS Chief Operating Officer Dan Pittman, "While we were already recognized as a reliable and efficient contractor, we saw an opportunity to capture a greater percentage of re-shoring and other new business opportunities by turning quotes faster and offering the most competitive production costs and service in our market. The Methods Workshop software gives us the tools we need to accomplish these goals. As we grow in the use of this software, we will continue to achieve significant productivity and other improvements throughout our operations."
"We implemented QTC first as it quickly allowed us to increase accuracy and speed up quoting for our key products," continued Pittman. "As we continue to build on our database of product types, we will soon be able to reduce overall quote response times across most of our product lines. With QTC in place, we are now beginning to use ETC to engineer new methods and establish a fair, non-subjective incentive piecework system for our workforce. Over the coming months, we expect these initiatives to give ITS a strategic price-performance advantage."
ITS relied on Methods Workshop professionals to accomplish installation and training of the QTC software in just three days. The two-part process of installing and training on the motion time measurement system of ETC required a total of eight days.
"We are pleased with the opportunity to play a role in the exciting advances taking place at ITS," noted John Stern, President of Methods Workshop. "We applaud their commitment to domestic manufacturing and the steps they are taking to maximize productivity and increase value for their customers. We look forward to a long and mutually rewarding partnership." 
About Integrated Textile Solutions
Founded in 1936 and located in Salem, Virginia (USA), Integrated Textile Solutions, Inc. provides contract manufacturing and related solutions for Industrial, Military, and Specialty Textile and Apparel products. The company's core capabilities include custom sewing, automated cutting, fabric welding, embroidery, inspection, rework, packaging, warehousing, and distribution services. ITS has deep domain expertise in the production of Military Products, Gear Bags, Shelter Systems, Industrial Protective Gear, and Automotive Interiors. For more information, phone (540) 389-8113 or visit http://www.intextile.com.
About Methods Workshop LLC
Methods Workshop is a leading developer and marketer of engineering and costing software solutions for the global fashion and sewn-products industries. Since its inception in 1982, Methods Workshop has provided more than 400 apparel, footwear, furniture, home fashion, transportation, industrial textiles and other sewn-products companies with the systems, certification, consulting, training and support they need to increase competitiveness and accelerate speed to market.
Engineered TruCost™ (ETC) is an industry-specific Predetermined Motion Time System (PMTS) that enables production and sourcing professionals to quickly and accurately predict product costs in advance of production, define operational best practices, plan for production and supply chain execution, and benchmark manufacturing performance against global standards.
As a companion or standalone product, Quick TruCost™ (QTC) is an easy-to-use costing solution for early-stage design and development needs. Based on answers to eight or ten simple product description questions, QTC provides an immediate estimate of total manufacturing costs with significantly higher accuracies when compared to alternative methods.
Methods Workshop markets and supports these and other time and cost-saving business solutions from its headquarters in Lake Worth, Florida. Clients include Brooks Brothers (USA), Elite Sportswear (USA), Hardwick Clothes (USA), HMX (USA), Hermeco (COL), Malwee (BRA), Rori International (VEN), Teamwork (USA), Textil del Valle (PER), Topy Top (PER), Weissman Designs (USA), and Williamson-Dickie (USA).
For more information, phone (561) 493-2238 or visit http://www.methodsworkshop.com.
Engineered TruCost and Quick TruCost are trademarks of Methods Workshop LLC.