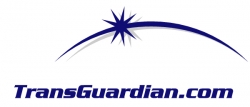 Los Angeles, CA, December 18, 2012 --(
PR.com
)-- ParkNShip, a new feature on all
TransGuardian
multi-carrier shipping software modules, solves once for all the stress of the day's end shipping deadline.
Just input the details of all pending shipments on TransGuardian's multi-carrier shipping software early in the day. But instead of buying labels then, PARK them for later. The shipments are saved in the ParkNShip Parking Lot.
When the end-of-day deadline hits, simply choose from any of the PARKED shipments in the ParkNShip drop-down menu – and point, click, and ship.
If halfway through preparing a shipment but interrupted by a phone call – simply PARK it, and resume later just where the shipment input left off.
If a shipment might travel to the same client using either Express Mail or UPS, depending on how early or late the parcel is ready – PARK both options and use only the one required.
Need to make last minute changes? No problem. A PARKED shipment can be edited any way desired.
Shippers save valuable time by inputting all routine package-level details early in the day, when the pressure is off, and by tweaking the final details in the last few seconds before the carriers' cutoff.
And PARKED shipments incur charges only when purchased – otherwise the user can freely delete unused PARKED shipments – or save them for future use.
TransGuardian's ParkNShip saves labor dollars, because shippers no longer need multiple employees to handle the end-of-the day shipping crunch.
And ParkNShip improves customer service, because shippers can queue overnight, second day and ground options for the same shipment and let the recipient make his or her choice of service class right up to the last minute before the carriers' deadline.
Click
here
to see a video on how ParkNShip works.
Finally…a better way to ship. Because it's not only about savings. It's about choice.