DirectBuy Launches Online Discussion Forum
DirectBuy launches an online discussion forum to connect members across North America to ideas and information on decorating, home building, and remodeling.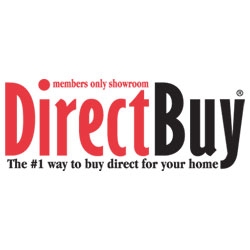 Merrillville, IN, July 24, 2007 --(
PR.com
)-- DirectBuy, the leading members-only showroom and home design center that offers merchandise at manufacturer-direct prices, has officially launched an online discussion forum. The DirectBuy Discussion Forum is designed to allow DirectBuy members across North America to share ideas and gain inspiration about home building, decorating and remodeling. The Discussion Forum also serves as a valuable communications outlet for prospective members to learn the value of a DirectBuy membership.
"DirectBuy constantly strives to improve our member shopping experience," said Bart Fesperman, vice president of sales and marketing at DirectBuy. "We believe the DirectBuy Discussion Forum will connect our members across North America and allow them to maximize their membership as they build, remodel or furnish the home of their dreams."
The DirectBuy Discussion Forum is part of the DirectBuy Member Cares website and can be accessed at
http://forums.directbuycares.com/
. Members can share interesting stories about their DirectBuy experience, provide tips and techniques on home design, and show off their newly remodeled or furnished home. Those interested in learning more about a DirectBuy membership can pose questions directly to DirectBuy.
The five discussion threads include:
•Home Building - talk about everything from building a new home to making an addition to an existing home.
•Remodeling - share tips and tricks of home remodeling.
•Furnishing - reveal the savings you've experienced on home furnishings through DirectBuy membership.
•DirectBuy News - get the latest news on happenings at DirectBuy.
•Ask DirectBuy - learn more about the benefits of a DirectBuy membership.
Membership
Consumers who are interested in joining DirectBuy are encouraged to attend an exclusive Open House event, which is designed to educate families about DirectBuy's unique business model. The Open House also helps consumers better understand how DirectBuy members avoid traditional markup when purchasing brand-name merchandise.
About DirectBuy
For more than 35 years, DirectBuy has been showing thousands of consumers unparalleled ways to save as they shop for virtually everything for in and around their homes - from furniture,
carpet
and flooring, to kitchen and bath cabinets, appliances and much, much more.
DirectBuy enables members to purchase most every product offering from more than several hundred at over 140 showrooms across North America. To request a "Free Insider's Guide to Buying Direct" and a Visitor's Pass to learn more about the superior value and benefits of a DirectBuy membership, visit
www.directbuy.com
or
www.directbuycares.com
.
###
Contact
DirectBuy
Sara Shragal
219-736-1100 ext. 365
http://www.directbuy.com/

Contact