MoneyNing.com Debuts Verizon FiOs Promotion Codes, Bundle Deals to Help with Post-Holiday Blues
Beef Up Your Pocket Book with These Money Savings Codes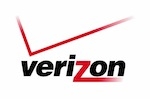 Irvine, CA, January 17, 2013 --(
PR.com
)-- The holidays are wonderful for creating a sense of family and togetherness, but they are murder on the pocket book.
MoneyNing.com
wants to help consumers out by providing the latest and greatest Verizon FiOs promotion codes so they can save money during a time when money is tight.
"The holidays can be a difficult time financially," says founder David Ning. "Credit card bills are high, money is tight, and the bills are piling up. These deals are a way for you to get the services you need at the absolute rock bottom price."
The deals aren't just for the financially strapped either. Many people receive amazing Verizon gifts over the holidays and haven't signed up yet. They can take a look at MoneyNing.com and see if they can save money on these premiere services.
"I scour the Internet everyday looking for the best bundles and deal," Ning said. "Once they've been vetted by me personally, I post them to my site for the world to enjoy."
These companies want customers to use these special offers or else they wouldn't put them out there for the masses. They can take advantage of a one-time offer and end up saving a bundle of money.
Many of the Verizon FiOs promo codes require activation of the service and have expiration dates, so it's important that people taking advantage of it and commit to the service when you use the code. If they don't, then they can end up losing the discount.
Some of the more popular discounts include Triple Play bundle discounts, codes for Internet and stand alone deals with no term contracts, and many more. There are always new deals and codes popping up on the site all the time.
Moneyning.com is a major resource for promo codes and bundle specials. This is a clearinghouse for the best deals available on Verizon FiOS products.
"I've been very fortunate in my life, and it makes me feel great to be able to give a little something back," says Ning. "I love hearing how my site helped people save money."
For more information about the
Verizon FiOs promotion codes
and deals, visit MoneyNing.com. To schedule an interview or to find out more information about MoneyNing.com, contact Ning at david@moneyning.com or call him at (714) 261-1980.
About MoneyNing.com:
MoneyNing.com is a blog created by David Ning to provide a people with a common sense approach to saving money, achieving fiscal responsibility, and securing financial freedom. It encourages people to take control of their finances and offers practical ways to save money. It helps people become debt free, shows people how to build wealth over time, and lets them see how financial choices can impact their lives. It can be difficult to build a solid financial foundation, but MoneyNing.com provides the building blocks to achieve financial independence. Visit MoneyNing.com to find out more.
Contact
MoneyNing.com
David Ning
714-261-1980
www.moneyning.com

Contact